Founded in 1988 in response to the AIDS crisis, Food For Thought has expanded into medically tailored nutrition services for people with other serious health issues.

 
On a late summer afternoon, the Food For Thought garden in Forestville buzzes with activity. Bees swarm borage, volunteers weed around vegetables and pick peaches, and sunflowers and mullein reach toward the sky with their bright golden petals. Inside, staff and volunteers are busy, too: packing meals for delivery and helping program participants select food in the organization's in-house food bank.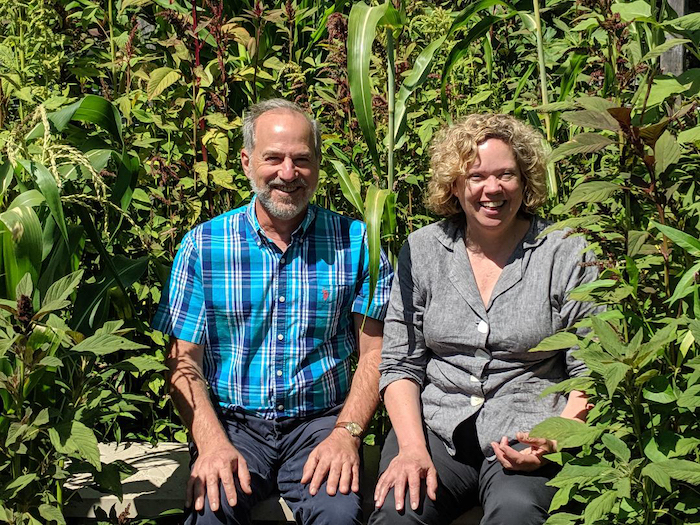 Food For Thought was founded in 1988 in response to the AIDS crisis and focused primarily on feeding people affected by HIV/AIDS. It was the year that the U.S. government launched the first campaign to educate Americans about HIV and AIDS. And the year that the World AIDS Day was first observed.
"It was really different back in the beginning," says Food For Thought's executive director Ron Karp, who has been with the organization since 1996. "Most people were dying fairly quickly, and it was just a compassionate response from the community. Volunteers came together and said, 'People don't have food and we're going to give it to them, and we're going to be non-judgmental and treat them with respect and care.' It was not necessarily as much about health as it was about compassion."
Karp says that around eight years after the organization's founding, drugs for HIV and AIDS became so effective that the death rate lowered significantly—from roughly 100 client deaths per year to around five.
"At that point, the focus turned to nutrition, lifestyle, health, and how we can help our clients live a long life and see themselves as more than someone with an illness, but as someone that can actually have a long, productive life," Karp says.
In 2014, Food For Thought expanded their countywide services to include at-risk communities that aren't necessarily impacted by HIV or AIDS. They currently provide food, and sometimes vitamins and other supplements, to more than 500 people.
Their newest program, Welcome Home, launched in 2018 and currently serves nearly 40. It supports people with congestive heart failure who are returning home from hospital stays and are at high risk of poor nutrition. Clients are referred to the program by their healthcare providers and must be Medi-Cal or Medicaid recipients for at least one year to be eligible. The meals are prepared by Project Open Hand in San Francisco.
"Everything is medically tailored," says client services director Nina Redman, a  registered dietitian who also teaches cooking and nutrition classes for clients. "We look at what's going on with them health-wise and make sure that they're getting groceries that are appropriate for their condition." 
"[The Welcome Home program] is the first one of its kind in the country," adds Karp. "It's a statewide program through Medi-Cal. 
He says the approach could lead to more nutrition interventions along with the possibility that they could be paid for as a healthcare service, similar to physical or occupational therapy.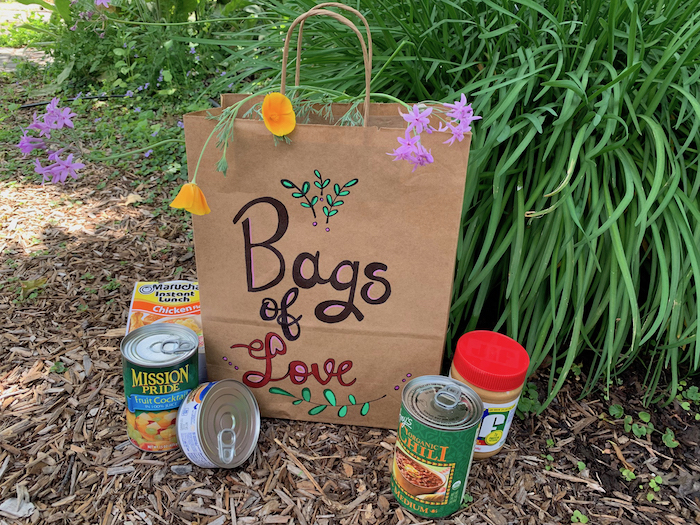 Another new program at Food For Thought is Bags of Love. Redman says it was started for their HIV clients who can't always make it to Forestville to pick up food from the food bank. Instead, they can pick up bags of nonperishable groceries from places like Face to Face in Santa Rosa, Third Street House in Guerneville, Alliance Medical Center in Healdsburg, and Santa Rosa Community Health Centers, to name a few. 
Each bag, in terms of calories, says Redman, contains about 12 meals. Bags are small, and all items are easy to open for those struggling with significant health issues.
The organization also gets food from various sources like Redwood Empire Food Bank, and donations from places like Whole Foods and Laguna Farm in Sebastopol. Volunteers even contribute surplus vegetables and eggs from their own gardens. Food for Thought is part of the California Food is Medicine coalition and works closely with other local agencies like Face to face and the Ceres Community Project.
Food For Thought prioritizes organic food when possible and offers whole grains, fresh local produce, and natural meats. Karp believes that healthy food is a preventative for many diseases.
"People would get better if they ate the right food," he says. "There's a couple of reasons why they don't: One is education and one is they can't afford good food. We're serving people who lack access to good food, either because they're poor or because they're too sick." 
After 20 years in the same space in Forestville, Karp and Redman say they have outgrown the building, which is clear as they point out multiple outdoor storage units and the flourishing garden; every inch of the two acres has been put to use. With that in mind, they're turning their gaze towards an additional, centrally located site in Santa Rosa. 
Growing the organization won't change the focus, say Karp and Redman, who are determined to stay true to Food For Thought's core value of providing healthy food to those most in need. This, in turn, increases the quality of life for those suffering from major health issues and gives them the nutritional support they might not necessarily get from traditional medical establishments. 
"The crux of the issue is that the medical system sees food as a support service, and it's really like a medical service," says Karp. "Food is medicine."