In which one Cotati mom attempts to abandon bananas

 

for whatever's growing closest to home.
First Garden
In 2014, my husband and I moved from San Francisco to a newly purchased home in Petaluma, which finally afforded us the space to garden. This patch of dirt is where I plopped into the ground my very first tomato starts and watched them grow alongside our toddling one-year-old son. Life was in transition, and those first homegrown tomatoes were life-giving. The next couple of years flew by as we added two more sons (twins!) to our family and moved twice in just one year's time. We finally found our forever home in a multi-generational plot near downtown Cotati. As we settled into our 1950s mini-homestead, I dutifully planted my annual tomato starts. Late June arrived and I was delighted to find fruit from our newly acquired plum and fig trees ripening before my eyes. We were wholly caught off guard with the influx of fruit that first year, and I began to understand what harvest truly means. 
Big Plans
The second year, I entered the spring better prepared and armed with a plan to sustain our family's fruit and vegetable intake almost exclusively from our backyard bounty. My husband put in raised beds, and I planted kid-friendly starts and seeds. I made a jaunt to Urban Tree Farm and picked up two apple trees, planning for the long game, images of fall applesauce and pies in years to come. That summer, we feasted on sugar snap peas, tomatoes, plums, figs, basil pesto, potatoes, and squash. I found a way to work the prolific gourds into every meal, making zucchini breads, lasagnas with long strips of yellow squash standing in for noodles, and salads with hunks of raw zucchini. My family was not thrilled. 
The squash backlash built slowly until one day our three-year-old son stamped his foot and spat the determined words, "I WILL NOT EAT SQUASH!" very clearly in my direction. I realized my plan to rely solely on our garden for nourishment without wavering was fraying at the seams. I had a hard line on many fronts so squash wasn't the only victim of the family's criticism. My "no bananas" decree (we had plenty of fresh and delicious backyard fruit to snack on) was met by a new banana obsession. For kids that constantly disagree, they were quite united in their position.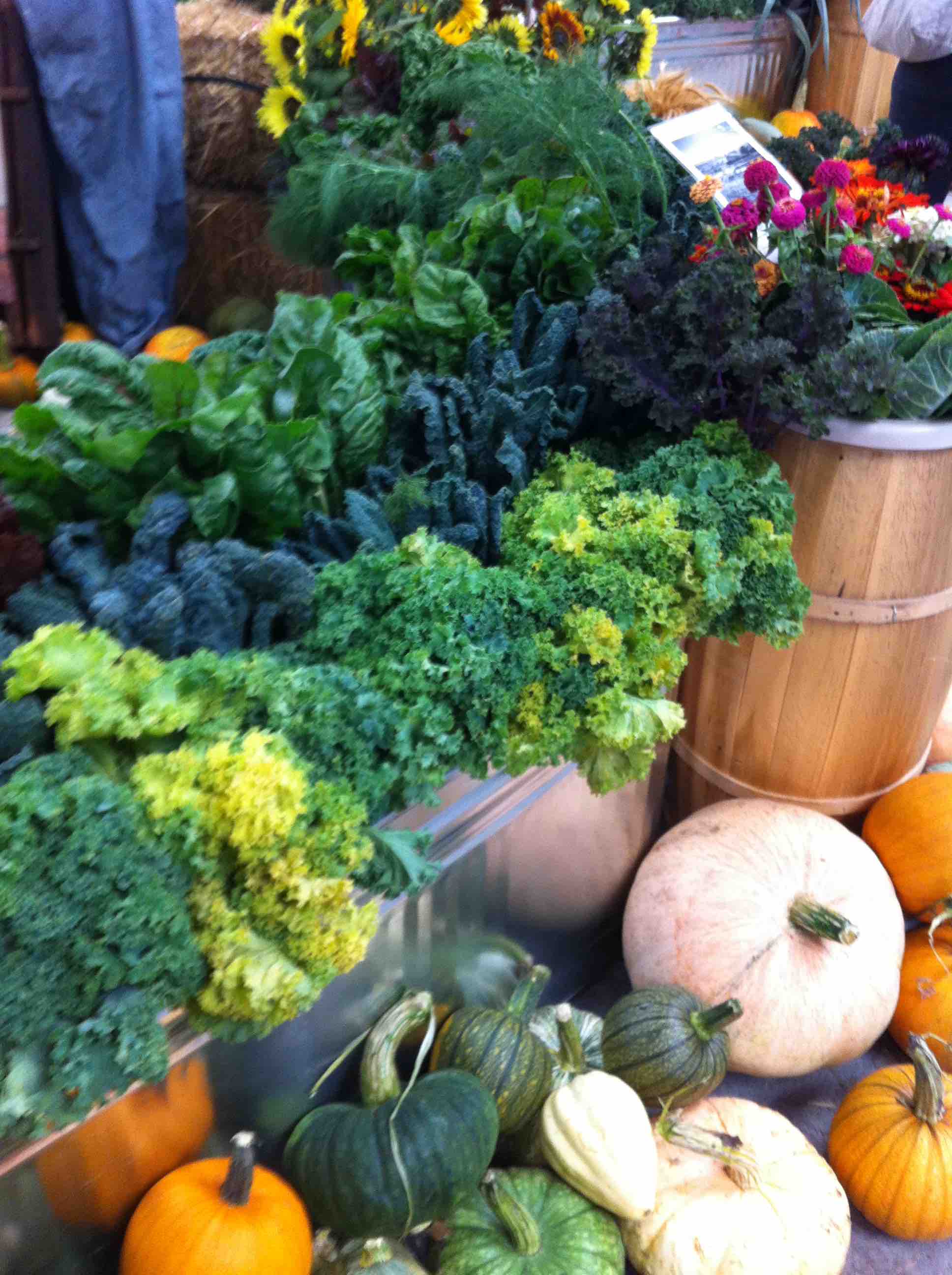 Recovering from the Backlash
Despite the opposition, I stuck to the plan, seeking out more nourishing backyard flora. Local, heritage grains populated my Google searches. I planted corn (a failure) but marched on toward fall with heirloom garlic clutched in my garden gloves ready for the soil. Winter provided a break from the rules as there was only so much we could grow and eat seasonally. We happily ate the remnants of summer's bounty in the form of sauces and jams. The family rejoiced at the return of real noodles . . . and bananas. 
A Better Plan
With spring's arrival, our apple trees produced fruit and we enlarged the mini-orchard. Expanding to the front yard, we planted artichokes, herbs, and a rotation of lettuces, swiss chard, and, much to my family's chagrin, more squash. I relaxed my rules and started thinking outside of the backyard, still sourcing food locally as much as possible: eggs from a nearby farm, berries from Stony Point Strawberry, bread from Full Circle Bakery, and organic flour from Keith Giusto. 
This summer, I'm reconnecting with my "backyard sustenance" goal but without the original rigidity. I plan to savor the longer days and take time to do things at an easier pace. Foraging for berries with my sons, sharing plums with the neighbors, and making that perfect tomato sandwich in July. Fresh bread, plus mayo and a warm tomato: What could be better on a mid-summer's day? It's not all from the backyard, but that's okay. We do our best.