The Sonoma County Food Recovery Coalition wants to divert edible, nutritious food from the waste stream and get it to people in need.
Imagine filling a ship the size of Titanic with uneaten food and dumping it all into Bodega Bay. This is the amount of food that ends up in the Sonoma County landfill each year—about 45,500 tons. The number is right in line with national statistics—nearly 40 percent of food goes uneaten in the U.S. According to Dana Gunders from the National Resources Defense Council (NRDC), consumers create the largest portion of waste, followed by food service (namely weddings and conferences), farms, and supermarkets. Here's the thing: the food doesn't just disappear into a landfill, never to be seen again. It rots and it spews out noxious methane emissions, a villain in the climate change crisis. In response to the problem, the USDA established a target of 50 percent reduction in food waste by 2030; the Climate Action 2020 report for Sonoma County says it's time to get cracking on these ambitious goals. Enter the Sonoma County Food Recovery Coalition, a group of nonprofits and community organizations tackling food waste and food recovery locally. The group sprung from the conundrum that while faith-based organizations, food pantries, nonprofits, and the Redwood Empire Food Bank are engaged in food recovery, the county lacks a coordinated effort to reduce food waste. This fall, with the help of a $5,000 grant from the Impact 100 Redwood Circle, the coalition is launching a comprehensive, countywide online directory of groups and organizations that accept donations of food—produce, dry goods, and prepared food. The guide will be published online at CropMobster.com.
We spoke with four members of the coalition to get their take on the challenges, solutions, and visions for a future where food stays out of landfills and goes into the mouths of people.
---
Mimi Enright
UC Cooperative Extension
Stats:
The idea for a food recovery coalition came out of a conversation between colleagues after the EPA launched a food waste reduction initiative in 2016. It seemed like a discussion worth continuing, so they reached out to the Sonoma County Waste Management Agency and CropMobster to organize a food recovery forum at Healdsburg SHED. A group of individuals left that forum with a list of obstacles and potential solutions. One of the highest priorities was the development of a comprehensive resource list that anyone with excess food—from farmers to restaurants to individuals—could consult to figure out exactly where to donate that food quickly. With the help of the grant from Impact 100, the coalition has been able to develop the resource map and a media campaign.
Challenges:
Food recovery is done primarily by nonprofits, typically grassroots, usually volunteer-based, that struggle for funding. In addition, there is insufficient infrastructure like trucks for transport and coolers for storage. In the long run, we need models for food recovery, like we see in other places, with a stronger support structure, transportation, and web-based platforms. We also need to educate people in their own homes about old-school home economics skills: menu planning, shopping lists, only buying what you'll cook, preserving, etc. Fifty percent of food waste is coming out of households. And if it does go to waste, don't throw it in the garbage, throw it in the green bin or the compost pile. We are also looking at how to reach the commercial and restaurant sectors to alleviate concerns about liabilities associated with food donations.
Future Goals:
We'd like to see small-scale, community level solutions like mini-neighborhood hubs that connect gardens, community kitchens, gleaners, food pantries, local chefs and farmers, businesses and schools, to get food that would normally go to waste to hungry people, animals, and composting facilities. Pair farmers' markets with local nonprofit food redistribution organizations. Create cold-storage networks for collection and preservation of food to be redistributed. A campaign to educate businesses about the limited liability associated with food donation. Bigger investments in food recovery infrastructure and capacity. Business incentives to encourage donations. And finally, the growth of regional food recovery coordinators across the county to build relationships and connections.
---
Suzi Grady
Petaluma Bounty
Stats:
Petaluma Bounty has been actively engaged in food recovery since 2006. It is part of a network that has harvested, recovered, or redistributed more than 650,000 pounds of food. It is also one of the founding members of the Sonoma County Food Recovery Coalition and advocated for the strengthening of the Good Samaritan Food Donation Act, which allows individuals, organizations and farmers to donate food without threat of food safety litigation.
Challenges:
The first challenge is equivocating food waste with food recovery. Although intertwined, the two are not the same. Food waste should be offensive to all—especially when food insecurity persists. Food recovery is one method of ensuring community food security with an added benefit of waste prevention, not the other way around. Where recovered food goes and how it gets to the end consumer are critical factors in the conversation. We hope that enthusiasm for food waste prevention can be channeled into direct support of food recovery efforts through food and monetary donations and volunteering. Further, our hope is that food recovery and waste prevention efforts can benefit farmers through tax benefits, recouping losses, and other creative solutions. Petaluma Bounty struggles to keep a paid staff position to coordinate our volunteer food recovery work force. When we have a paid staff member to coordinate volunteer efforts, both donations and distribution increase by 300 percent. Finally, if we valued food more at every stage, we would be more motivated to prevent such a precious commodity from going bad.
Successes:
We live in a community where organizations and agencies are collaborating to address the problems.
Future Goals:
Ideally, Petaluma Bounty and other food recovery organizations (Farm to Pantry, Sonoma Food Runners, and Slow Harvest) will have consistent funding sources that understand and appreciate the community service our work provides. Households will prevent losses. Policies will be put in place to incentivize food loss prevention at all stages of the food system supply chain. These policies will prioritize community food security, specifically the sharing ethic and the economic well-being of farmers.
---
Nick Papadopoulos
CropMobster
Stats:
Think of CropMobster as a Craigslist for the local food scene—a connecting hub where community members can make posts to sell, donate, or trade food and put in requests for gleaning projects and volunteers. When a post goes up, thousands of community members can take action and pitch in. Since its founding in 2013, the CropMobster community has sold, exchanged, or traded millions of pounds of food that would have been wasted.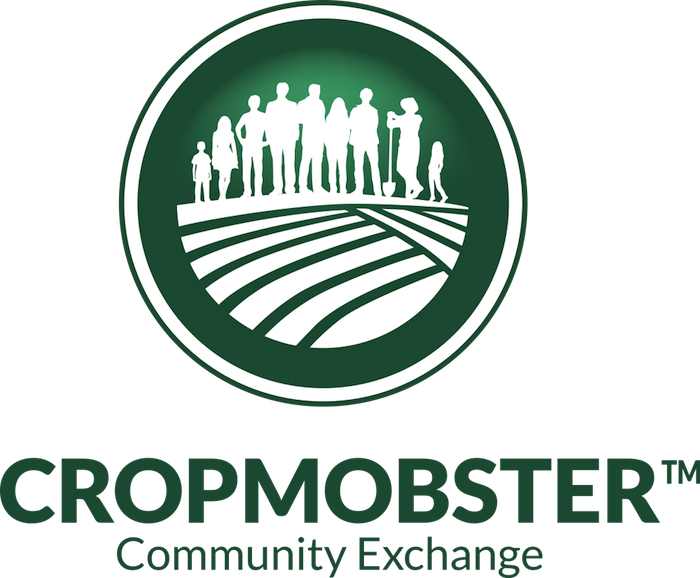 Challenges:
We need to boost public awareness of the fact that a gigantic proportion of our food—from farm to table—is wasted and not eaten. The amount of food wasted each year in Sonoma County would fill something the size of the Queen Mary. Who is steering that ship? It's not just the supervisors or Sonoma County Waste Management Agency, but all of us as well as deep inefficiencies in our system. If more of us take ownership of the problem, we can work together to make minor changes to our lifestyles to change the situation. On average, if you leave the grocery store with five bags of food, imagine dropping one of those bags to the ground. That is what most of us waste. We have to bring more awareness and resources to the table to invest in this work. It's not just going to drop out of the sky. We have to be entrepreneurial in our thinking and always focus on impact and return. The ROI will be significant and go beyond dollars and cents. We will be helping to mitigate greenhouse gas emissions and food insecurity.
Successes:
Awareness is shifting and and mindsets are changing. The fact that we have a food recovery coalition beginning to deliver solutions is great. Organizations have started to work together collaboratively and to realize the "win-win" of busting silos and working together. We need to get beyond the "my turf your turf" mentality, put our egos aside, and work for the people. Via CropMobster and other organizations and projects, we've seen thousands of examples of people taking action to prevent food waste before it happens. Sonoma County is a great role model in terms of the food recovery ethic, and the infrastructure that we have built continues to improve. But really, it's hard to call out any major success until we start really moving the needle as a community. To start, let's downsize food waste from Queen Mary levels to maybe something that could dock in Bodega Bay. That would really be a success!
Future Goals:
I see Sonoma County having a strategic food recovery strategy with investments in the infrastructure (composting and other elements) that will transform the mammoth levels of loss and waste into a platform for economic, social, and environmental development. It can't just be a theoretical exercise in conference rooms. We need be out in the community delivering inspiring and practical solutions that make life better for families, organizations, and businesses. At the end of the day, we need to see farmers making more money, nonprofits growing their capacity, fewer food-insecure people, and a decline in the horrific landfill waste. None of us can do it alone. It needs to be all hands on deck.
---
June Michaels
Sonoma Food Runners
Stats:
Since 2013, Sonoma Food Runners has diverted more than 30 tons of edible food from the landfill by making it easier for businesses, institutions, hotels, caterers, and manufacturers to donate surplus edible food.

Challenges:
Funding and finding consistent volunteers to rescue and deliver food is a challenge. We need to recognize our habit of throwing away quality food that could feed those who are less fortunate.      We need to get people to realize how easy it is to donate uneaten and edible food. Food service should reduce meal proportions to cut down on wasted food. We need to acknowledge that hunger is a community issue and not a personal problem.
Successes:
The growing collaborations between food donors, food recipients, business, and government have made things easier. And now we have the California Good Samaritan  Act, which protects donors from litigation.
Future Goals:
I envision that hunger will be eradicated in Sonoma County. Everyone will have access to our abundant food supply. Local governments will financially support the recovery and distribution of excess quality food. As a result, we will all be healthier. Fewer tax dollars will be spent on emergency medical care and maintaining the landfills, which will result in happier people and less airborne methane.
---
Reinvigorate the Sharing Ethic
If your garden or fruit tree provides more than you can eat, consider taking the following action: preserve, dehydrate, make stock. Don't know how? Consider a workshop or throw a preserving party. Share with friends, family, neighbors. Share (or barter) with your networks (Homegrown Guild, CropMobster, Nextdoor, Freecycle, Fallen Fruit). Harvest and deliver to a community donation drop site, pantry, food bank. Donate your time or money to your local food pantry or the Redwood Empire Food Bank. Host a produce exchange. Call a local gleaning group and ask them to harvest if you are physically unable to do so. Put out a free box. Remember your neighborhood chickens, rabbits, and goats as they would love your greens. Develop neighborhood composting. Use the green bin.
-Courtesy of Petaluma Bounty