Find Your Feast at Kabayan Filipino Market
by Nichole LaStrange
For the ambitious holiday planners who already have their shopping lists started (read: not us), this Sonoma County newcomer is working on your timeline. Armie Rivera, owner of Kabayan Filipino Market in Rohnert Park, says that their countdown to Christmas often starts as early as September 1st. "We start playing Christmas songs and putting up the Christmas tree and all Christmas decorations like Parol," she tells me. Parol are traditional Filipino lanterns, available in limited quantities at Kabayan—just in case you're shopping for holiday decor, too.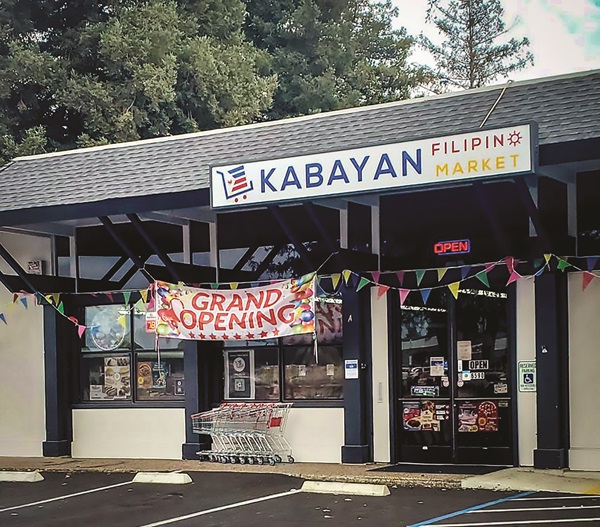 The market is starting their inaugural Christmas season off strong with some seriously yummy offerings. In the dessert section, shoppers will find fruit cocktail, kalamay (sticky rice dessert), and buko pandan, a cold dessert with jelly cubes, coconut, and sweet cream. On the savory side, Rivera says crispy pata (pork hocks) and hot dogs (a main ingredient in Filipino spaghetti) are the more popular everyday items to consider. Along with lumpia (fried spring rolls) and chicken or pork skewers, these crowd-pleasers round out her recommendations for the holidays because they're "…easy to make and they are good!"
Possibly, Kabayan's greatest holiday gift to Sonoma County residents is easier access to Filipino products that are not consistently available at other local Asian grocery stores. The closer proximity of such ingredients increases the likelihood these beloved and culturally significant dishes will continue to be made, shared, and enjoyed in community. "So far, it has been great," Rivera says. "The community of Rohnert Park, Santa Rosa, and the whole of Sonoma has been so great to us, and I am very thankful for them welcoming us with open arms."
Visiting this market is a palpable delight. Spotless surfaces, visible products, and a general orderliness combined with highly attentive and friendly staff made this holiday party shopping excursion a joy to discover. We've also heard that their beer and wine inventory are in the works, so stay tuned.
Long story short: If you're tired of bringing assorted cookie plates and tins of questionable confections to your holiday get-togethers, find something new this year at Kabayan Filipino Market.
411
6590 Commerce Boulevard Suite A,
Rohnert Park
A Twisted Little Bake Shop
by Remi Newman
Being from Philadelphia, a pretzel lover's town, I was drawn to Wooden Petal Bakeshop. Heading in to interview Clare Elaine, owner and baker, I noticed a baseball hat on the counter that read Pretzel Lady. "That's what I call you," I smiled. "Everybody does," Elaine laughed.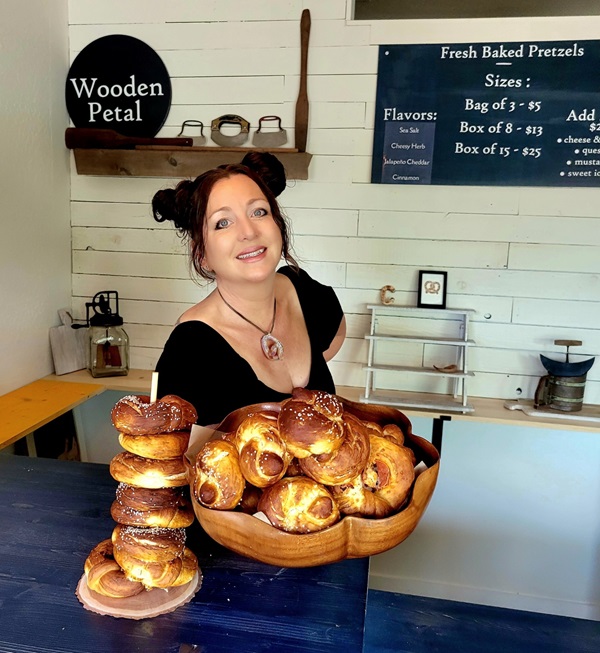 When Elaine moved up here from San Francisco eight years ago, she was looking to launch a catering business and thought pretzels were a good way to set her apart. "I knew pretzels went well with beer, wine and cheese, the Sonoma County food groups. I could plug into these brewery popups with my cart of pretzels and people loved it. Then the pandemic happened. No more parties, no more popups. It was pretzel city. We started deliveries, and I became known as the pretzel lady."
Pretzel choices are sea salt, cheesy herb, jalapeno cheddar, and cinnamon. Dips add to the "pretzel experience," and come in flavors like mustard, cheese and onion, queso (more like a nacho cheese), and sweet icing—including a candy cane-striped peppermint flavor for the holidays. Everything is made fresh daily by Elaine.
"People love knowing I wake up at 2am. I start baking at 3am to have pretzels ready for 7am," says Elaine. I owned a sandwich shop and managed some of the most infamous dive bars in San Francisco. Now I wake up when I used to be closing."
If you are looking for other delicious home baked treats, Elaine also bakes yummy cinnamon rolls and cookie standards like oatmeal raisin and chocolate chip.
Shipping is available nationwide, for those who might want to add her pretzels to your holiday gift list. As for your own holiday spread, Wooden Petal will be open Thanksgiving and Christmas in the mornings, but it's a good idea to order ahead online. "Easy to order, easy to pick up, easy to share" is Elaine's motto.
"We want you to have fresh pretzels for your holiday," says Elaine. "Friends don't let friends eat stale pretzels."
411
---
Grownup Goodies
by Ursa Born
"This place is like a candy or toy store for adults," Wilibees bartender Tyler Hemmingsen tells me. "There's a little something for everyone."
Entering Wilibees is like walking into a grocery store specifically catering to happy hour. With more than 400 craft beers, 1,000 premium spirits, 250 whiskeys, 160 "mix-and-match singles," and a vast selection of reds, whites, and bubblies worthy of wine country, imbibers are bound to find the perfect beverages to grace their holiday tables here. At least 70% of their wine offerings are locally sourced, as estimated by owner Vikram Badhan. It is also worth mentioning that their snack game is seriously on point.
Badhan opened Wilibees' original location near the Petaluma downtown SMART station in 2008 with an elevated yet unpretentious liquor store concept—a place where people could peruse a carefully curated collection, get personalized recommendations from the attentive and friendly staff, and gather with friends and acquaintances to partake at the beer and wine bar. "We want to share passions and connect customers with more special, rare, small-production items," says Badhan.
Wilibees' downtown Santa Rosa location followed suit in 2017. Besides bottles, this spot boasts a deli offering affordable fare with a California twist, like generous gourmet sandwiches on Full Circle Bakery bread for only $10, bountiful salads ranging from $8-$12, flatbreads with high-taste toppings for $11-$13, and a selection of artisan charcuterie boards fit to feed groups of all sizes. Their bar features 12 beers on tap and 24 wines by the glass on constant rotation, and a casual come-as-you- are atmosphere.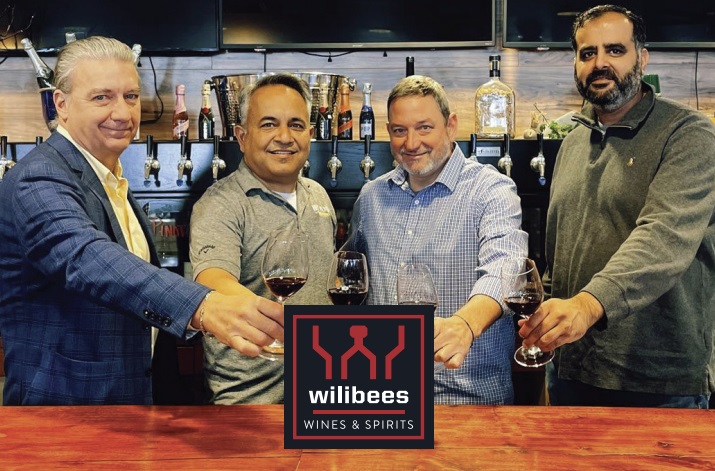 Sitting at the bar in Santa Rosa with Badhan on a Thursday evening, he gestures towards the dozen-or-so customers and points out most by name: the 2 young guys playing chess, the raucous ladies gabbing and laughing while one lone husband watches the game from the next table over, the regular fellow at the bar with a lady Badhan doesn't recognize but is curious about. "Our customers do us the honor of sharing time with us," Badhan beams. "My favorite slogan is 'friends take friends to Wilibees.'"
411
309 Lakeville Street, Petaluma
700 3rd Street, Santa Rosa