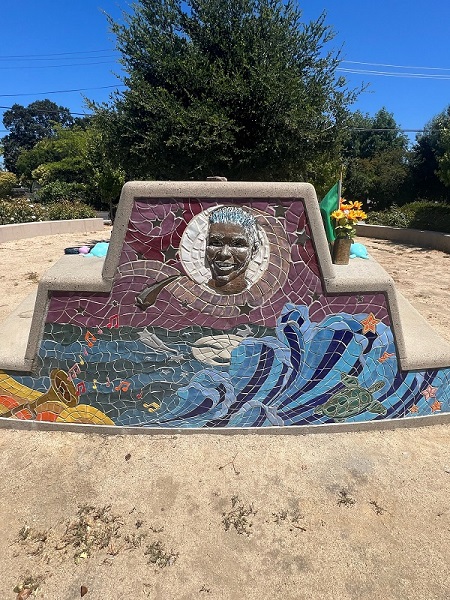 October 22, 2023 will mark 10 years since the tragic death of 13-year-old Andy Lopez, who was fatally shot by a Sonoma County sheriff's deputy near an overgrown empty lot in Southwest Santa Rosa's Moorland neighborhood. In a highly populated area with a dearth of parks and open spaces for miles in each direction, the dedication and opening of Andy's Unity Park in 2018 was long overdue and filled an important long-term need for the Moorland neighborhood.
A community-fueled collaborative effort from its inception, funding for the project came via grants from the California Department of Housing and Community Development and the Sonoma County Agricultural Preservation and Open Space District alongside Sonoma County general funds. Within the park, LandPaths installed and maintains a half-acre community teaching garden, where the Moorland community grows food, tends the land, practices organic gardening methods, connects with the natural world, and gathers together for positive action and belonging.
The 4.4-acre park features a large turf field, fenced dog park, basketball court, skate plaza, playground, picnic spots, inviting landscaping and lovely shade trees, and a touching memorial site to honor Andy at the heart of the park. Most importantly, it provides a safe space for present and future Moorland children to play, explore, and soak up the numerous benefits of urban open spaces.
3399 Moorland Avenue, Santa Rosa
For information on community events, including bilingual dog training: parks.sonomacounty.ca.gov/visit/find-a-park/andys-unity-park