After reading this issue's feature on Sonoma Botanical Garden, you'll likely be planning a flower-fueled trip to Glen Ellen. While you're out that way, stop by one or both of the area's Sonoma Regional Parks—showstoppers year-round that are particularly renowned for impressive seasonal wildflower displays.
Just a 3-minute drive from the botanical garden is Sonoma Valley Regional Park with 202 acres featuring several miles of trails through quintessential oak woodlands. Their main path, the fully paved and ADA-accessible 1.3-mile Valley of the Moon Trail, begins in a wetland meadow and follows a seasonal creek mostly shaded by lichen-draped oak canopy. From there, you can access three unpaved trails named for wildflowers: the 1.2-mile Woodland Star Trail that features stunning vistas and the shorter Buttercup and Milkmaid trails, all good bets for bloom hunting.
Dogs on leash are welcome, and as an added bonus, you can visit the one-acre, off-leash Elizabeth Perrone Dog Park near a grassy picnic and barbecue area. The property is an important piece of the Sonoma Valley Wildlife Corridor, a collection of protected lands where animals can safely cross the valley floor.
On the other side of the valley, North Sonoma Mountain Regional Park, which opened in 2015, offers a more strenuous challenge with a 3.8-mile one-way trail that climbs to nearly 2,000 feet on the mountain's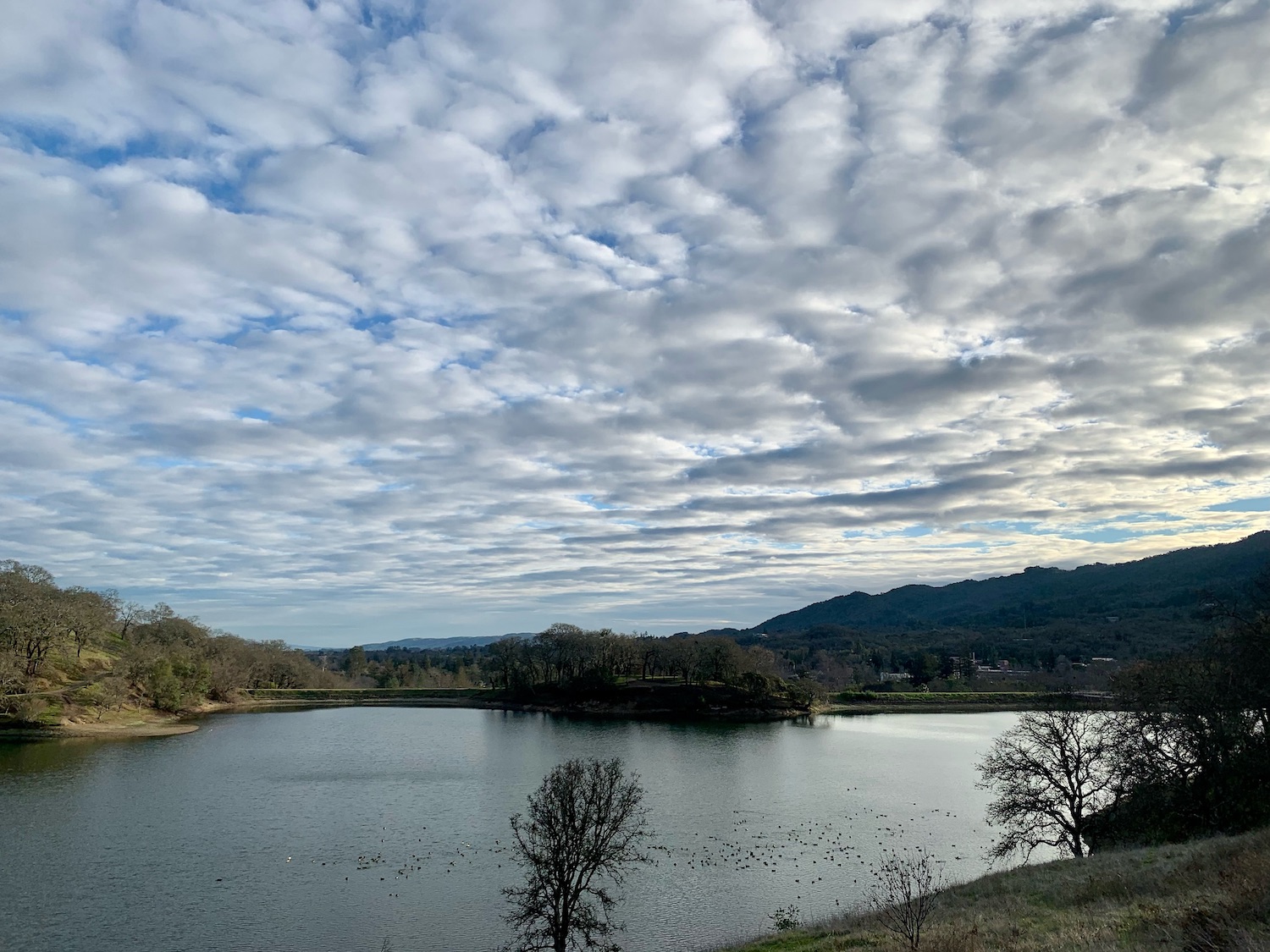 north slope. This piece of the larger Bay Area Ridge Trail, an evolving effort to create 550 miles of continuous public trail ringing San Francisco Bay it is mostly forested and features clearings that treat hikers to 180-degree views of Taylor and Bennett mountains, Mount Saint Helena, Hood Mountain, and Sugarloaf Ridge among other North Bay peaks. Check out Sonoma Regional Parks' online calendar for guided wildflower walks here and throughout the county this season.
Sonoma Valley Regional Park
13630 Highway 12, Glen Ellen
North Sonoma Mountain Regional Park and Open Space Preserve
5297 Sonoma Mountain Road, Santa Rosa
To plan your visit and for more information on guided outings and events, visit parks.sonomacounty.ca.gov/play/calendar.