Learning House envisions a more holistic approach to education
In August of 2020, my youngest started kindergarten—a milestone that, with three older sisters, she'd been looking forward to pretty much her whole life. I'm not sure if you've ever seen what Zoom kindergarten looks like, but you can imagine that it was adorable chaos, the screen swarming with buzzing, fidgety five-year-olds like bees in a hive. My daughter could never catch the attention of her overwhelmed teacher amid the frenzy, and one day she said to me, "I just feel like I'm invisible, like I don't even exist."
The light she'd had for school had gone out only months into her career. Meanwhile, my second grader had become a third-grader and spent her days at the kitchen table by herself chipping away at an endless pile of worksheets and crying softly. There were no friends, circle time, recess, art projects, chocolate milk at lunch, or any of the amenities that make school enjoyable for them.
After half a year of frustration, loneliness, tears, and uninspiring busywork, I'd had it. With the crisis-state of our overburdened and outdated educational system in my living room unavoidable, I began seriously considering unschooling. Even though I didn't really know what that meant, anything had to be better than what we were doing. Fortunately, right at our breaking point, I talked to an educator friend that had enrolled her kindergartner in Santa Rosa City School's Learning House, a project-based magnet school that had been in the works conceptually for some time, and then was hastily rolled out alongside the need for distance learning. We made the switch, and immediately our lives improved.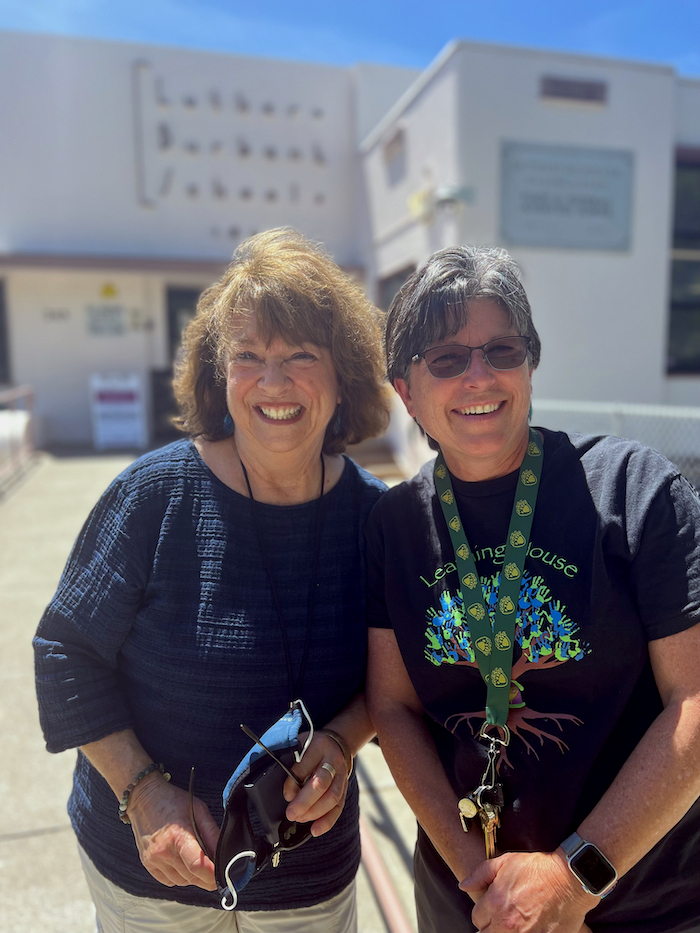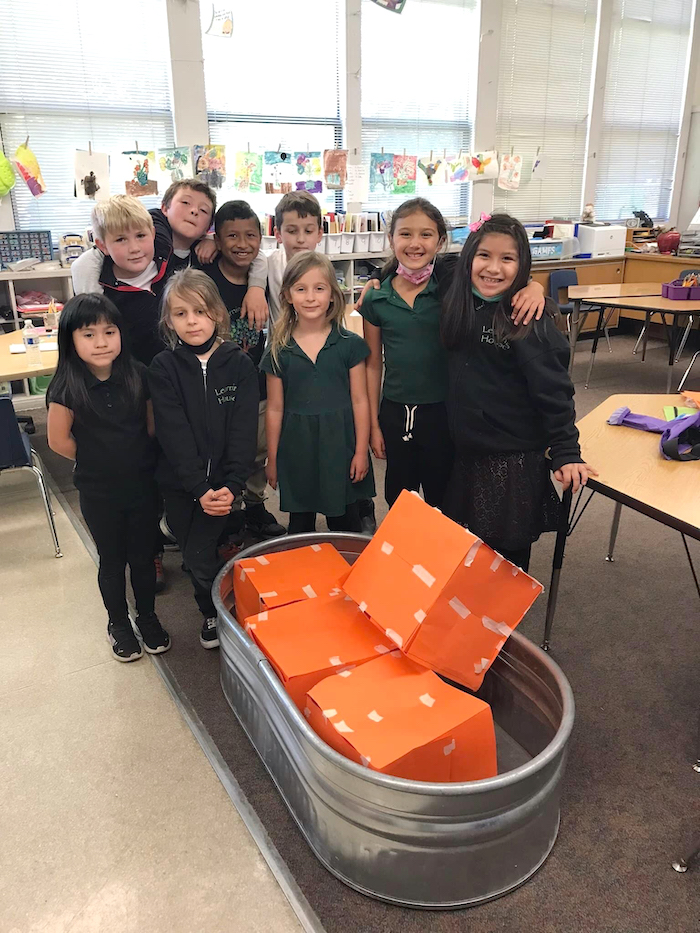 While the SRCS traditional model separates students by age and grade, the Learning House classes are structured by level and ability, creating a class makeup that could include one to three different grade levels. Students are empowered to lead their learning, choosing projects that both educate and serve, and are encouraged to teach and learn from their peers. The role of the teacher is less directive and more collaborative, with learning built around hands-on projects and discussions. Learning House is not exempt from the standards (this is not anarchy school), but the focus is on the projects that they choose, with curriculum integration woven throughout.
"Kids become disconnected with school because they don't see the connection with themselves. They need to have the space to understand that their purpose isn't just to finish page 23—that it is connected to something bigger than their school and themselves," says Learning House educator Cynthia McDaniel, who, together with former longtime Lincoln Elementary teacher Debbie Rummel, are centering a more holistic approach to how kids learn. They believe that learning goes beyond core knowledge, emphasizing social-emotional learning and social justice.
"For example," McDaniel tells me, "in class, we talked about community building and not feeling powerless in this time when so many felt powerless. We read a lot of books about helpers and how different people, despite their age or ability, are able to help others. I asked them, 'What do you think you might like to do? What are some things that you'd like to change? How might you like to help?'"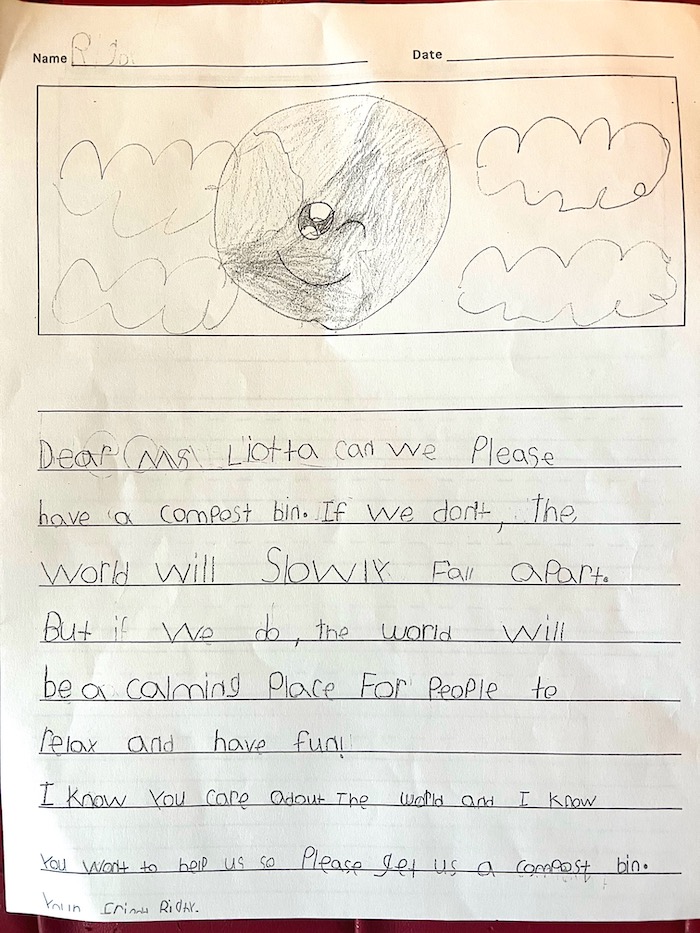 Rummel says that at first the kids were all over the place—they wanted to do beach clean-up and feed the hungry and "so many things we couldn't do because of COVID. They really thought hard about it and they came up with helping homeless people, and connecting somehow with the senior population because they were all alone." So they made videos of themselves reading for a senior center and kindness boxes for children that fit under the beds at The Living Room, a shelter that serves women and children in Santa Rosa. "The sweetest part was the letters they wrote to the kids," says McDaniel. "That was the moment we realized, wow, these kids can really be community advocates."
As a parent, I look at the kind of world that we are raising our kids in and for, and the needs of this world feel very different than the ones our educational system was designed for. Gone are the days of utilitarianism and rote memorization, information regurgitation and taking your place on the factory floor. We have a need now, more than ever, to raise dynamic, creative thinkers who are able to pivot and shift paradigms. Our world needs stewards and activists, and our kids need to be, first and foremost, resilient and brave and kind.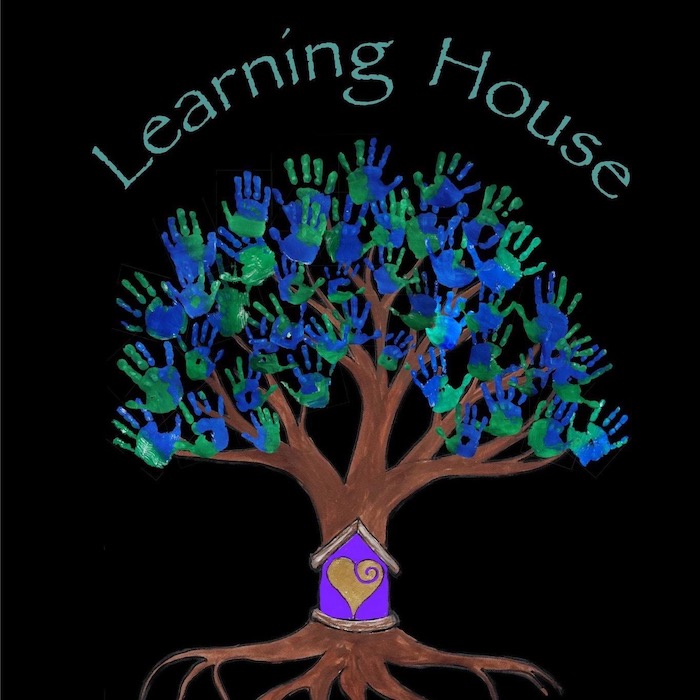 "The world is changing so fast. The jobs that these kids are going to grow into, we don't even know about, can't even imagine," says McDaniel. "But I think there will always be sectors for the sensitive-hearted," says Rummel. McDaniel adds, "And even if they grow up to be investment bankers, we hope that they are at least a new strain of empathetic investment bankers. We are raising thinkers: kids who question, who are conscious of social justice and have the willingness to do   something about it, and who feel empowered that they can—and that is all that matters."
https://www.srcschools.org/domain/2145
Learning House is centrally located in downtown Santa Rosa at Luther Burbank Elementary School and open for 2022-23 enrollment to all SRCS students K-4, with plans to add additional grades each year going forward. Contact Principal Lauren Liotta at lliotta@srcs.k12.ca.us.