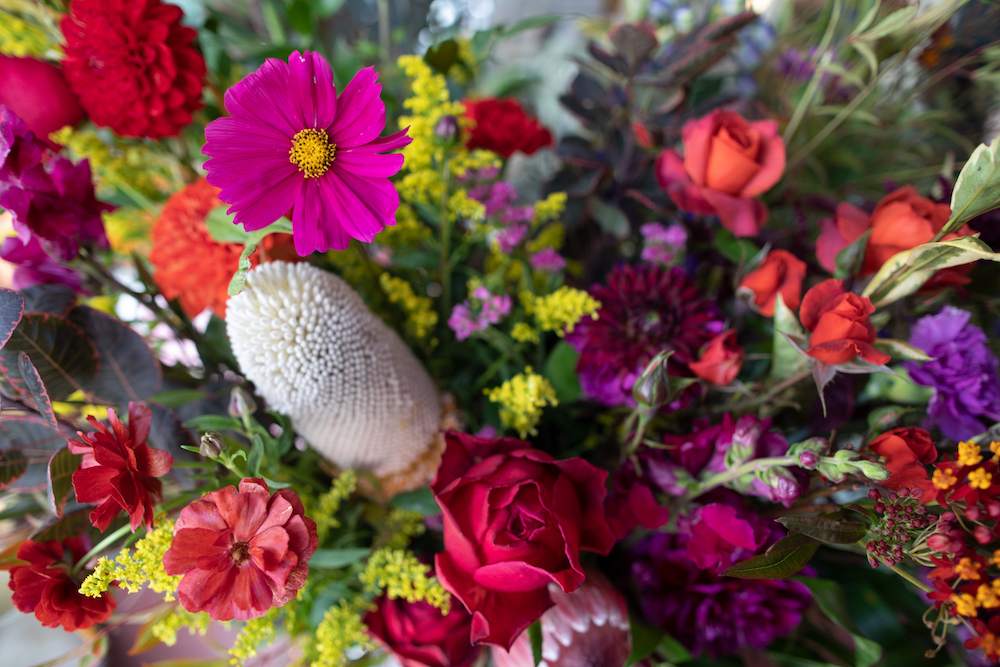 I can usually tell how well I'm doing, physically, socially, and emotionally, by how well my plants are doing. Countless studies confirm what we already know in our hearts to be true: having plants in our home, even just one, is a sure-fire way to promote health and wellness. We yearn to nourish.
When the pandemic drove us deeper into our homes than ever before, rhythms changed and priorities shifted, and the booming plant market proved it. Creating beautiful, low stress, life-affirming spaces full of fresh air and vibrant colors became a way to provide a sense of health and hope. Plants, the living accessories that they are, serve us with both form and function. We nourish each other.
As we transition into the dark, slow, barren months of wintertime, some people will bring an evergreen tree into their homes for many of the same reasons. Fortunately for us, there is no "houseplant season." This resource is available no matter the weather.
I could've filled this entire magazine with recommendations for local places to satisfy your plant fi x (what a privilege it is to live in Sonoma County), but have narrowed it down to a few choice spots. Most carry the standards you'd expect, like monstera, alocasia, calathea, pothos, and philodendron, in a dizzying array of varieties. I'm sure you'll find something here that is perfect for holiday gifting and year-round happiness, no matter where on your plant journey you may be.
---
Papillon
A shining star of the SOFA District, Papillon has a healthy assortment of houseplants, but is first and foremost a floral shop. Featuring seasonal, sustainably designed bouquets with a wild, artful, garden-style aesthetic, this concept has carried over to the products they sell. Papillon prioritizes sourcing from local, BIPOC-owned, queer and trans-owned, and women-owned small businesses. Store manager Maya Kirsi says, "We're Latina/POC-owned and POC/queer-managed, and value and work towards creating an inclusive business model. We especially enjoy doing flowers for multicultural and queer weddings." Papillon has a delightful and unusual collection of items to beautify your space, including plant vessels and gift items like sage-free smoke wands from Lit Rituals. "We love these smoke wands because they are appropriation-free and don't include endangered and over-harvested herbs such as white sage and palo santo. We believe in prioritizing and respecting Indigenous peoples and the environment, which is also why we use the verbiage 'smoke wand' as opposed to 'smudge stick,'" says Kirsi. They also carry beautiful prints and wall art, cards, stickers, and more from the queer/trans-owned business Ash & Chess. True to their motto, this is a place for those who value "Art over assembly line."
320 South A Street, Santa Rosa
papillonfloral.com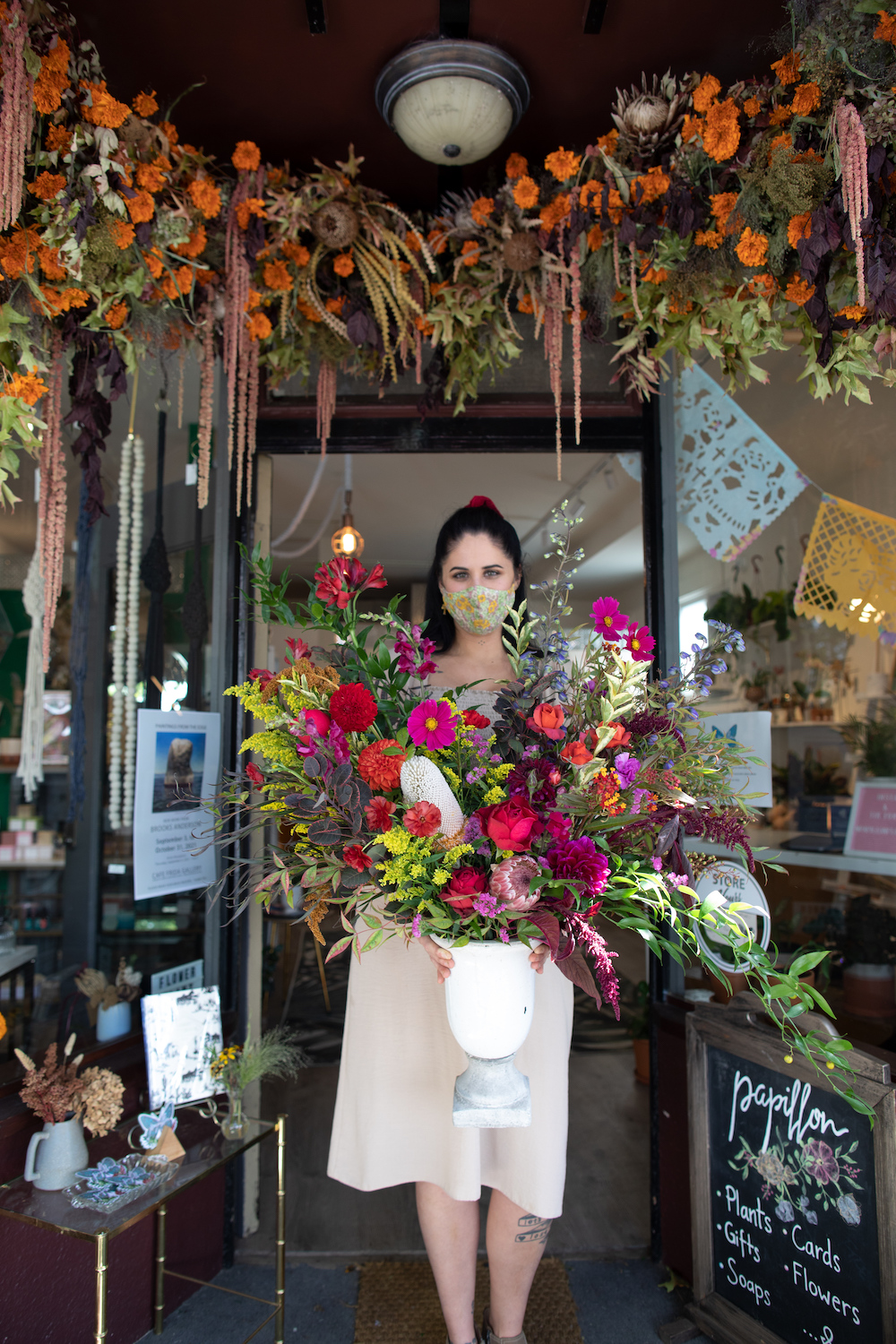 ---
Avalow
Another SOFA District staple known for low-maintenance, aesthetically pleasing raised planter boxes with their patented sub irrigation self-watering systems, Avalow's focus is on "plants with a purpose." They offer a wide assortment of plants for kitchen or cut-flower use that also create habitats for beneficial insects and pollinators.
Recently owners Amanda Dunker and Jeremy Nusser have branched out into filling their cozy indoor space with interesting varieties of houseplants — including some high-priced, super-rare beauties, for people who are ready to up their plant game. "We are here to help you on your journey to plant parenthood, and be more successful," they tell me. The folks at Avalow love to geek out on the scientific aspect of growing, like temperature, UV intensity, humidity and watering, and provide all the information and tools necessary to help you and your plants thrive.
327 South A Street, Santa Rosa
avalow.com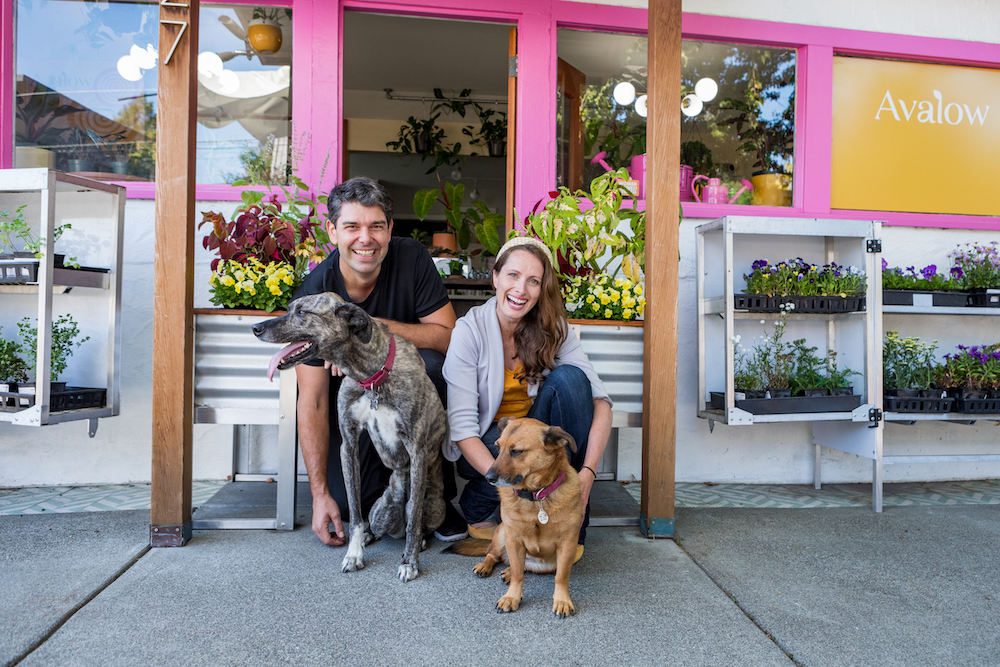 ---
Urban Garden
After 16 years in Montgomery Village, partners Jeff Bastoni and Sam Stavros recently moved Urban Garden to a welcoming, wide-open, sunlight-filled space on 4th Street. Overflowing with houseplants, as well as a bountiful selection of gift items, gardening tools, outdoor furniture, and dishware for entertaining outside, there is something for everyone here. Bastoni, a born-and-raised Santa Rosa native, tells me, "We aim to bring the indoors out and the outdoors in — blurring the lines between in and out." Although Urban Garden does carry some higher-end plants (the most expensive is around $200), most are accessible to the novice plant parent and average $24-$40, with some succulents priced from $2.95-$5.95. Their style is classic with a healthy dose of whimsy, and is pleasantly unpretentious. It is easy to see why they have such a loyal, long-term customer base. One that I spoke to, Kether Braunstein, says, "I love this place. It just makes you feel warm inside."
1414 4th Street, Suite 101, Santa Rosa
myurbangarden.com
---
Botany Zhi
If you are looking for something really special, this is your place. A newcomer to the plant scene, Botany Zhi calls their literal brick and mortar downtown location a "jungle house showroom," with an apt tagline: "From our jungle to yours." When owner Lewis Deng and his husband Grady Huron moved to Sonoma County in 2020, they were selling plants as a hobby via social media. With the pandemic-inspired demand for houseplants reaching fever pitch, it was finally time for Deng to take his hobby to the next level. His store serves as a place for his customers to do the same. Although he does sell the classics, some for as little as $5, this is also the place to source high-end, sought after, collectible varieties that are hard to find anywhere else. Some showstoppers in Deng's collection sell for upwards of $12k.
311 D Street, Santa Rosa
botanyzhi.com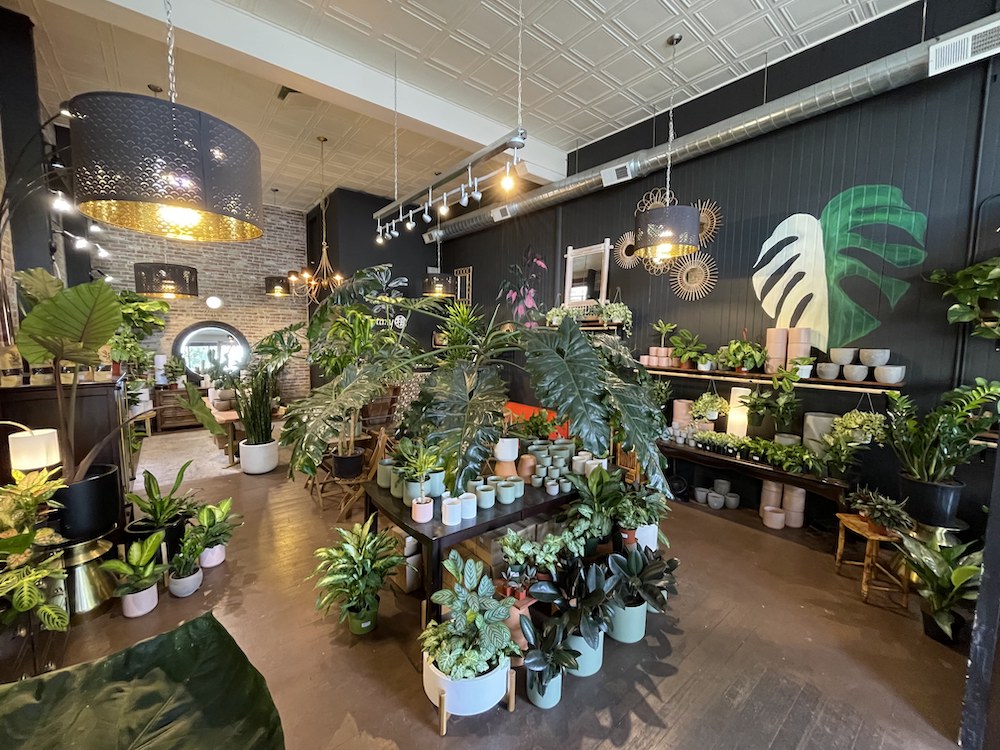 ---
California Sister
Located in Sebastopol's chic Barlow District, California Sister is the go-to spot for botaniphiles looking not only for plants and flowers, but also plant-adjacent gifts, decor, and self-care products. Though housed in a cavernous industrial space, the feel is modern-eclectic bohemian, but also harkens back to the Victorian era, when the naturalist movement was all the rage and people started to bring plants imported from unfamiliar locales indoors. "My style is a mishmash of Victorian parlor meets mid-century modern, and somehow it works," co-owner and creative director Nichole Skalski tells me. There's a plant here for everybody, from beginner to advanced, as well as a cooler stocked with cut flowers that Skalski and her partner Kathrin Green transform into arrangements that are gorgeous, thoughtful and a little bit wild. Many of the products, like small-batch fragrances from Godseye and tinctures from Farmacopia, are locally- and women-made, and they also carry pots and vessels by local artisans. My favorites here have to be the one-of-a-kind, slightly witchy altars hand-made by Skalski. They sell out fast, so if you see one you love, grab it quick!
6790 McKinley Street, Nº. 190, Sebastopol
californiasister.com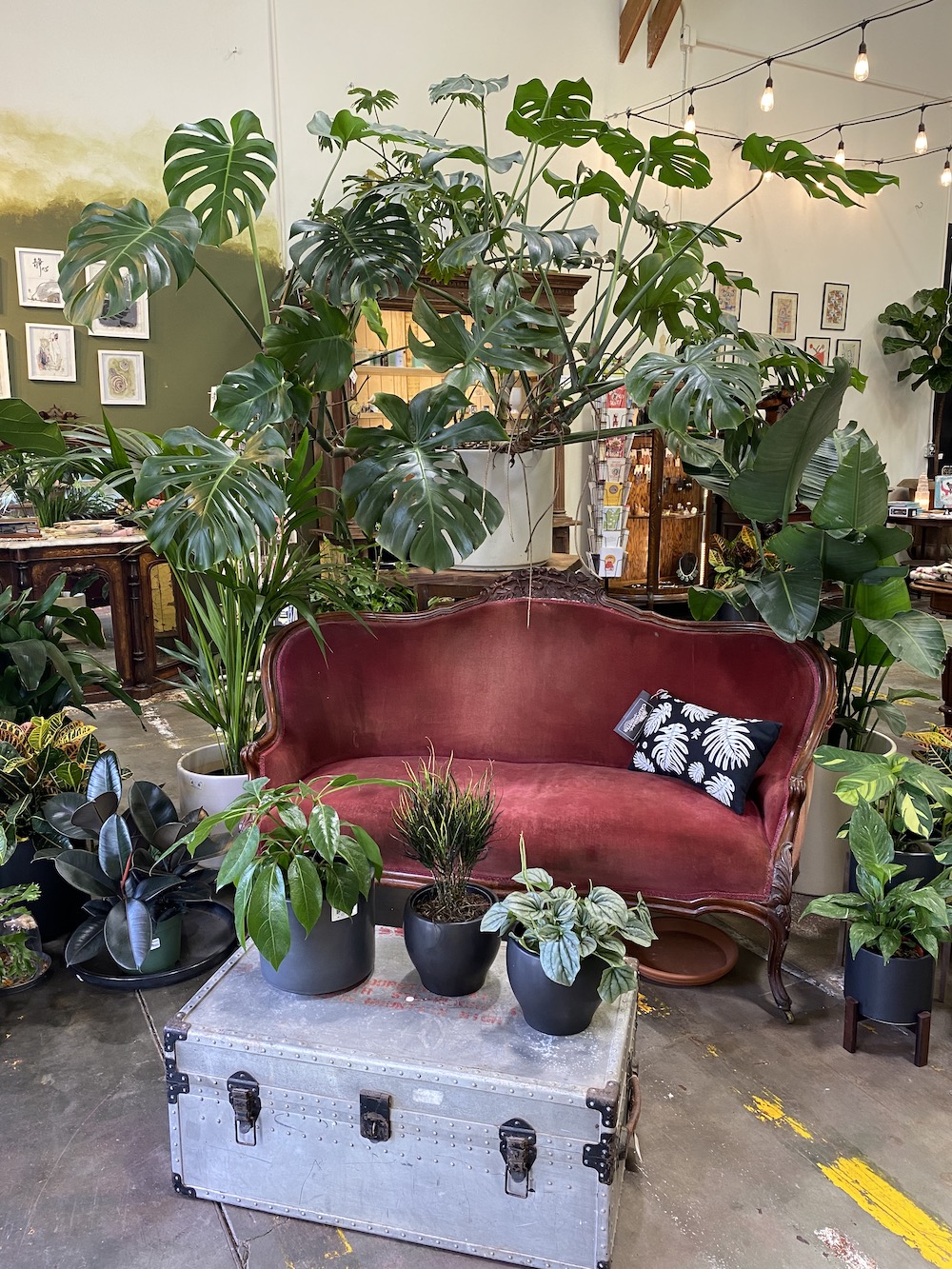 ---
Flourish
"An oasis of botanical wonders and beautiful things." Both the four-year-old Petaluma location and its baby Sebastopol sibling are housed in historic buildings boasting brick walls lined with plants of all types and sizes, as well as gift items and decor to adorn indoor spaces. You won't find any corporate, shipped-overseas products here. "My background is in the early Etsy craft-fair scene, so I tend to stock more indie handmade wares," owner Brandi Chalker says. The price point is affordable, and plants sold come with all the care information and education you'd like. For those who insist they have a black thumb, Flourish carries one of my favorite oddities and a perfect stocking stuffer: the $10 resurrection plant, a desert native resembling a tumbleweed, unfurls into lush verdancy in water and then curls back up into a brown ball when dry. It can stay dormant for years, and practically defies you to kill it. Chalker's passion for community organizing and activism bleeds into her business, where she donates a percentage of all sales to organizations of her employees' choosing.
5 Fourth Street, Petaluma
132 N Main Street, Sebastopol
flourishbayarea.com