33Arts residents reckon with the survival of art during pandemic
Outside of Bataeff's junkyard is a 4'x4' bucket of brass cast-offs that have been subjected to the elements ever since they were delivered 10 years ago. "I have spent hours combing through it looking for shapes and sizes that appeal to me," says assemblage artist Jessica Yoshiko Rasmussen, who then takes the scraps back to her studio at Santa Rosa's 33Arts (the third studio she has occupied there since 2015) and uses a dremel tool to clean off layers of rust and wear, revealing their unique natural patinas. These found pieces become artful jewelry, mainly earrings, as well as parts of her often sculptural mixed-media works. "It's like a really fun puzzle, figuring out how these repurposed pieces go together. They all have an energy of their own," Rasmussen says.
In the rural western outskirts of town on what was once the historic Santa Rosa Naval Air Station, 33Arts is a sprawling yet cozy bunker, home to an eclectic mix of roughly 25 artists creating everything from sculptures and paintings to fiber arts and herbal apothecaries. "And we have goats now!" Rasmussen gushes while talking about their newest residents. The goats are mainly there to mow a wall of poison oak growing in the large adjacent field on the property, "but they also make everyone so happy!" That sense of happiness is particularly profound now. Yet artists are no strangers to struggle, so in a way the COVID-19 pandemic is just another iteration of the same challenge: survival.
The first two months of shelter-in-place found 33Arts with six or seven of some 30 studios empty (all of the rooms have yet to be counted). Many of the remaining artists are scrambling, unable to pay their very reasonable rents, which range from $275 for a small 150-square-foot space to $700 for the largest 600-square-foot studio. "A lot of the residents at 33Arts are young artists who work in the service industry to make ends meet," says Rasmussen, who is now selling her earrings online and donating 33 percent of her profits to fundraising efforts that go directly to helping artists at 33Arts pay their rent so they can keep creating. "That's my place, my reason I can even make these. It is really magical."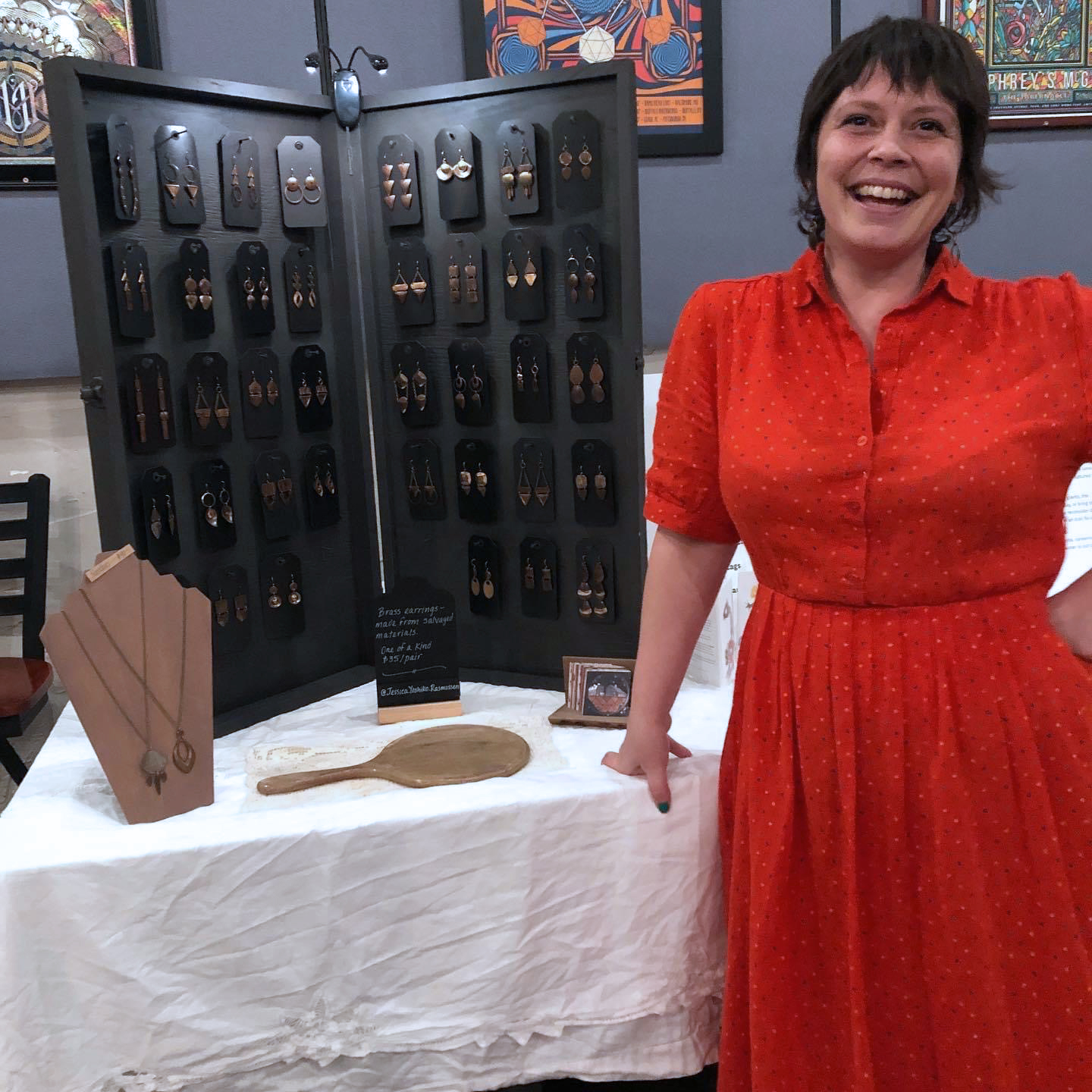 When I spoke to photographer, installation artist, and crafter Olivia Browning, she was just coming up on her one-year anniversary at her 33Arts studio. "Did you hear about the goats?! They are really bringing everyone outside, together." Browning recently launched a GoFundMe campaign to add to the growing pool of rent money to be spread equally among the residents, and was overwhelmed by the outpouring of generosity from art lovers and supporters throughout Sonoma County. "Fundraising is really natural for me because I am a collaborator, and kind of a cheerleader," says Browning. She adds, "We raised $2,000! For artists it is important to hear that we matter. That message is in the form of money this time."
Artist Madeline Behrens-Brigham does not have a studio at 33Arts, yet has pledged 50 percent of her online art sales to support 33Arts residents. "As a senior on social security I am secure. I don't have to worry about supporting myself and my art like many of the young artists do," says Behrens-Brigham, adding, "Every artist there is so unique and talented. What a very special place it is."
Restoration and conservation artist Julian Billotte, who specializes in gold leaf, has managed the space alongside his partner, textile artist Anna Wiziarde, since 2014. The family, which consists of Billotte and Wiziarde plus two teenagers and a myriad of pets, lives in the one legal caretaker's unit at 33Arts. "Artists are always first to feel shifts in the economy. Anna and I had a really nice museum job lined up at the beginning of this, but it just disappeared," Billotte confides. "But it could come back, you never know what is going to happen. In the first month of shelter-in-place, 33Arts was really laid flat, but this month we are starting to stabilize in a really surprising way."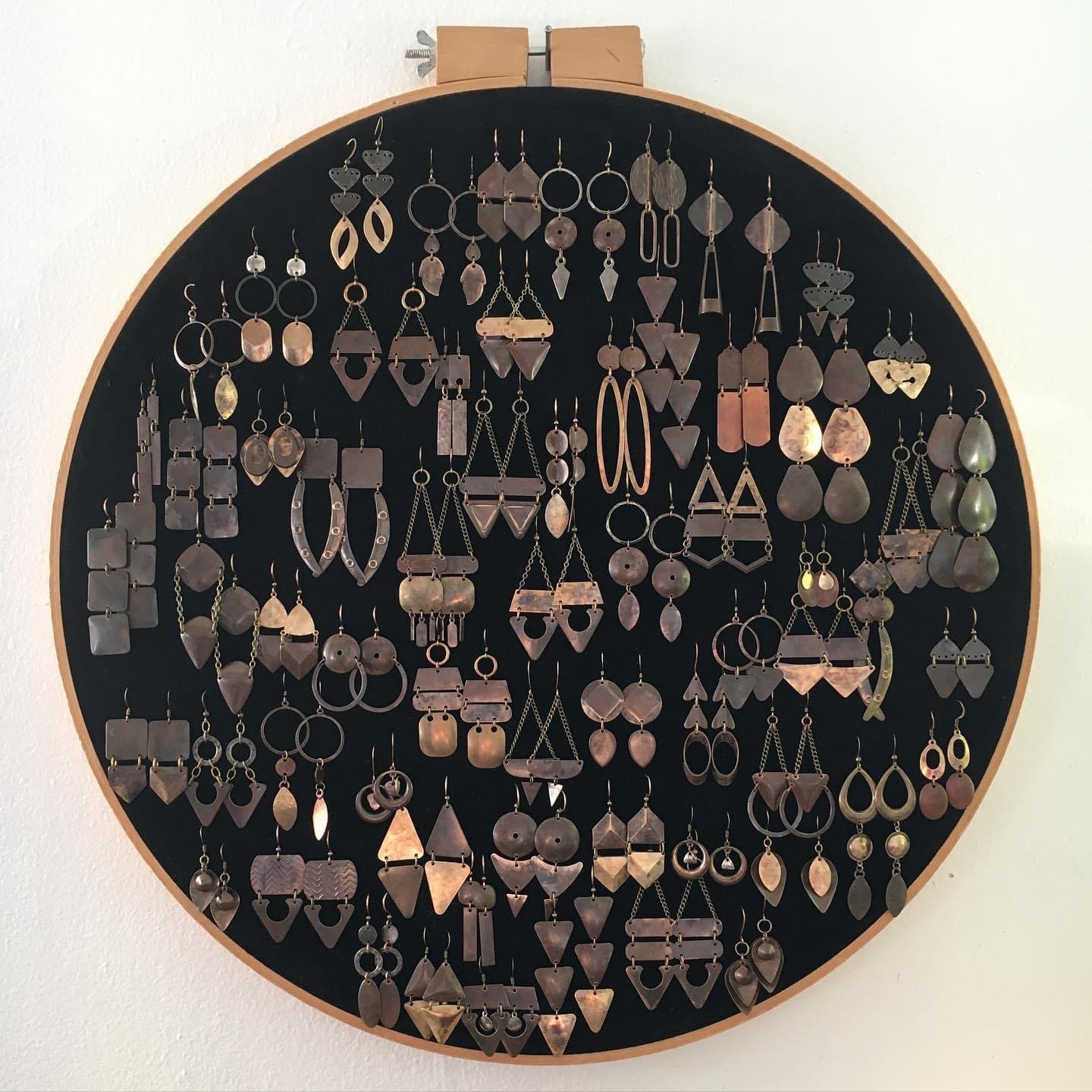 Gone are the days, at least for now, that we can pore over art in person at 33Arts' regular open studio events. Nor can we see their groundbreaking productions, such as musician and performance artist Big Kitty's delightfully obscure one-man show, wherein he is surprisingly assassinated mid-concert and then resurrected by the moon, finishing his musical numbers dripping with prop blood (along with many front-row members of the audience). And without these gallery shows, live music and theater, and the public classes and events that put 33Arts on the map, residents are needing to pivot and adapt their craft.
A silver-lining is that many artists now have more time and space to create. "The other day I was feeling kind of glum and thinking to myself, 'well, no one is going to be buying art anyhow, so I might as well get really weird with it—take it all the way,'" explains Rasmussen. She has been experimenting with setting up and photographing small scenes mainly assembled out of found objects (like layers of tulle draped over dozens of snail shells laid on a medical x-ray light box) and then taken apart after she has captured them on film. "The photos are shareable, and the work doesn't have to go in a show. It doesn't have to travel."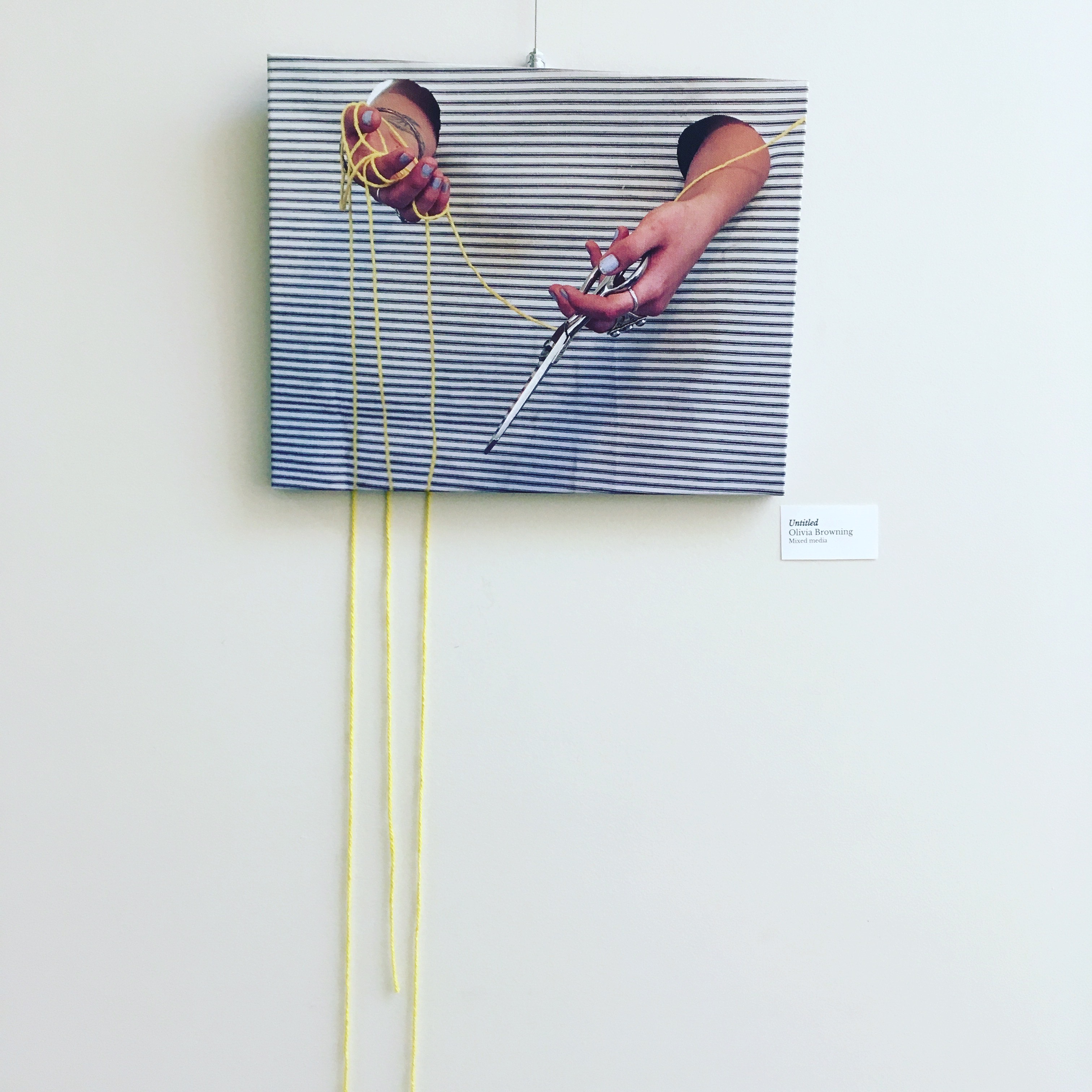 Olivia Browning is working out the logistics of virtual art shows and offering online workshops on how to make her timelessly fashionable macrame plant holders. "I really am a community artist, I need community to create," she says. As cofounder of the popular local flea-market-style crafting fair Shop Party, she is also considering subscription boxes of local handmade goods. "Things were going in the direction of separate but together for some time, so this fits perfectly," Browning tells me. "Art becomes political when things get heavy in the world, but this isn't political, it is suffering. Pandemic art isn't going to be about pandemic, it will be about ourselves."
---
411