In "The Before," one of the things I most looked forward to was a weekly (or twice-weekly) happy hour meet-up with my friends.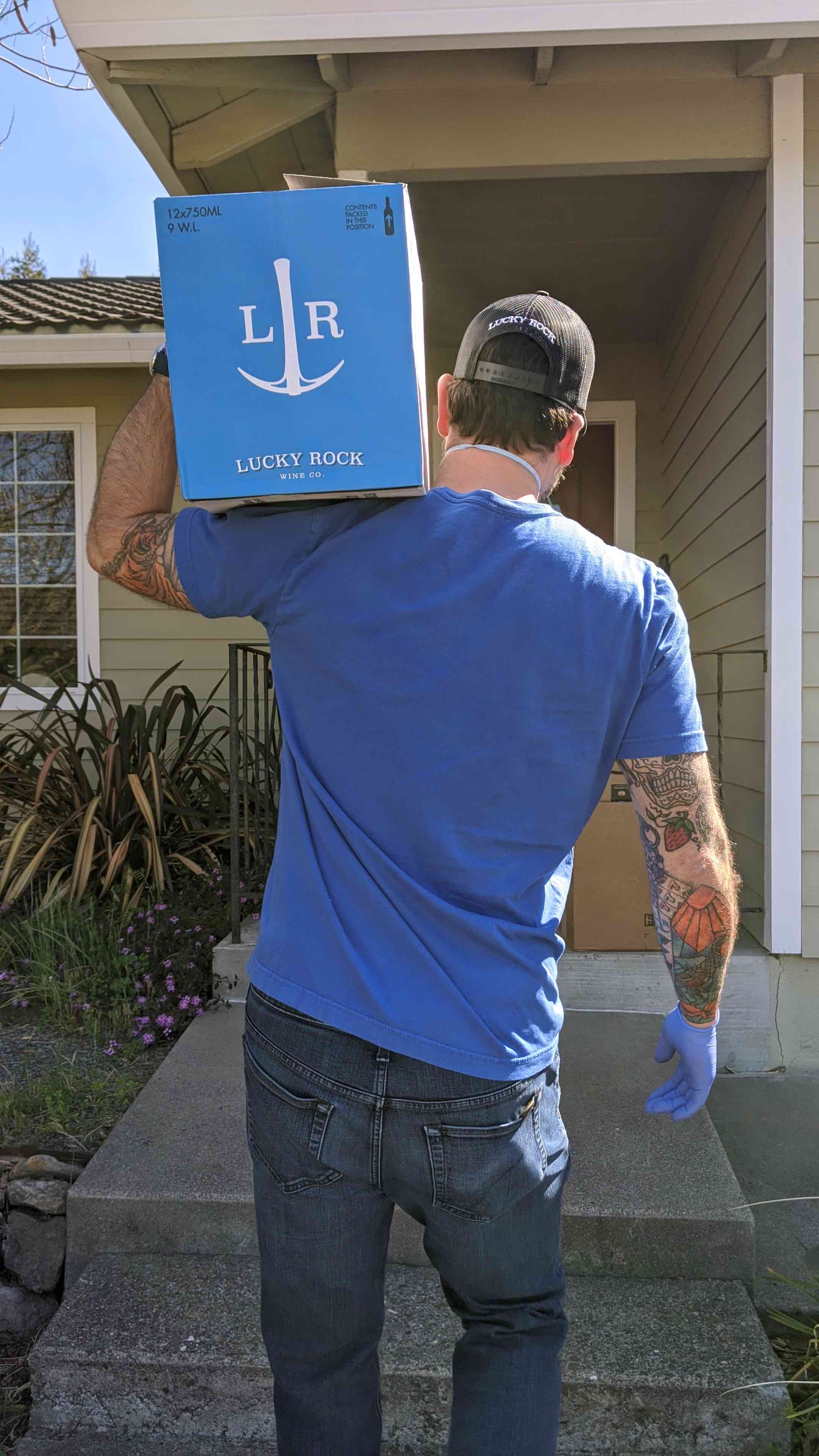 Since shelter-in-place went into effect in mid-March my friends and I started meeting on Zoom, which is great for folks who want to drink without putting on a pesky pair of pants. Though things have started opening up and protesters have begun filling the streets to support Black Lives Matter, some folks still need to stay home because of health risks. For you, I have some tips on—and experience with—having the bar brought to you, so to speak.
My first delivery in the time of coronavirus consisted of six bottles of wine from Lucky Rock Winery, which delivers for free, right to your doorstep! Literally, the winemakers themselves, Aaron and Jesse Inman, drove their delicious $22 bottles of Pinot Noir (which I split with a neighbor) to my house on a Thursday afternoon.
For a full "maybe I'm on vacation, maybe it's the end of the world" experience, Lucky Rock Pinot is best enjoyed in a nice outdoor spot (under a tree or on a front porch) and paired with a bouquet of jasmine, messy hair, a floral sundress and the Italian anti-fascist protest song, "Bella Ciao" (the Tom Waits version is superb), with your neighbor who is drinking her own bottle across the yard. Personal recommendation: put together first aid kits and snack bags for protesters while sipping this wine.
Next, I ordered a lime mule kit for delivery from Dragonfly Floral in Healdsburg. The $50 kit, which includes a bottle of Young & Yonder Spirits lime vodka, two ginger beers, ginger simple syrup, a glass, and two bottles of hand sanitizer, is also delivered free of charge on certain days of the week. You simply order through Dragonfly Floral's website—along with whatever other goodies you're nabbing from them—and pay your invoice for the booze kit directly to Young & Yonder.
The lime mule is best paired with red lipstick, dramatic outdoor candlelight, and a mind vacation of Russian or Eastern European-inspired music like DeVotchKa, Beirut, Tin Hat Trio, and Gogol Bordello. You can also drink your lime mule while watching The Great on Hulu, alone in your pajamas with your cat(s). Personal recommendation: drink your mule(s) while reading about Russian immigrant and feminist anarchist Emma Goldman.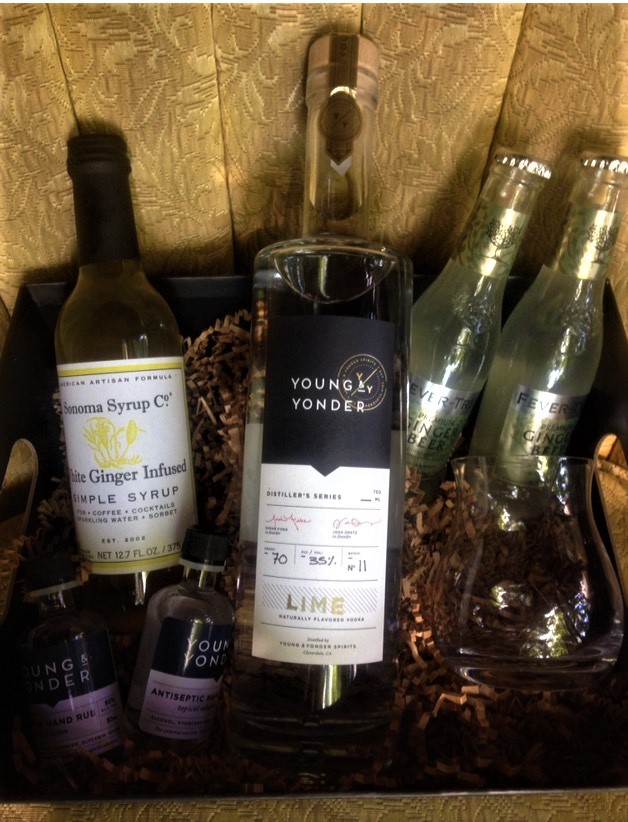 But sometimes the longing for your neighborhood watering hole with its familiar friendly faces can overpower you. So folks who aren't at a high health risk: put on some hard pants (instead of leggings), pop a bottle of hand sanitizer into your pocket, tie on your mask and walk to your neighborhood pub (in this case, Toad in the Hole in Santa Rosa). Hopefully you'll see Mollie, who will sell you a burger ($15) and a giant mason jar of beer ($12 for 32oz or $24 for 64oz), or a few cans of cider. Hopefully, she'll be blasting New Order like it's just any other day at the pub as you shout to her about what things will be like in "The After" while you stand awkwardly on the sidewalk.
Mason jars of beer from The Toad are best paired with bare feet, citronella candles to repel the mosquitoes, and Fela Kuti or Bob Marley's Soul Rebel album so you can pretend that you're having a totally normal summer and that everything is totally OK. Personal recommendation: drink your jar of beer while watching documentaries about racism like I Am Not Your Negro or 13th, or movies like Fruitvale Station, BlacKkKlansman, or Selma. (When They See Us is also a must-watch series).
¡Viva la Revolución!
---
411
luckyrockwineco.com | 707.473.0636
dragonflyhealdsburg.com | 707.433.3739
thetoadpub.com | 707.544.TOAD