Oliver's Market Earns National Recognition for Local Focus
Sonoma County-based Oliver's Market received the 2019 Progressive Grocer magazine's Outstanding Independents Award for Local Focus in the multi-store category. Oliver's was selected among independent store nominees nationwide for the company's commitment to working with as many local purveyors, producers, and vendors as possible. The award was accepted by Oliver's Market general manager Eric Meuse at a dedicated reception on February 25 at the National Grocers Association show in San Diego.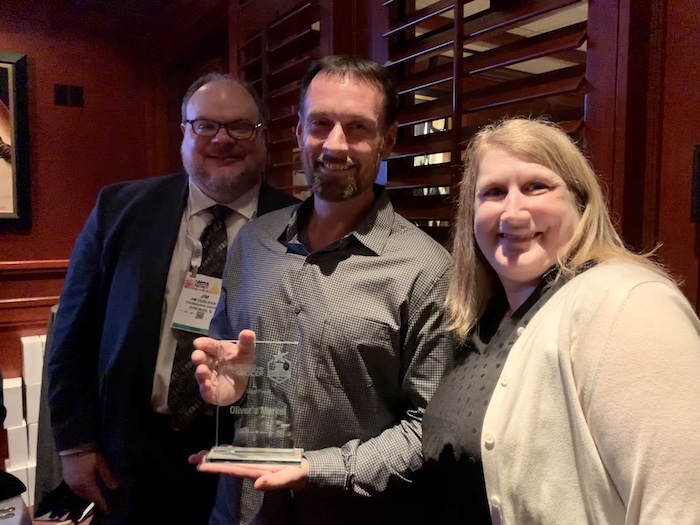 Progressive Grocer's seventh annual Outstanding Independents Awards recognizes independent grocery retailers that excel in their operations, offerings and – most importantly – their unique connection to their respective community. This year, Oliver's Market was recognized for their Local Focus among 21 winners in the following categories: Single-Store Operator, Multi-Store Operator, New Concept, Bakery, Community Outreach, Local Focus, Meat/Seafood, Prepared Foods, Produce, Store Brands, Sustainability and Technology.
"Oliver's Market is the epitome of local focus with its definition of local as Sonoma County, something that is almost impossible to replicate elsewhere in the country," says Kat Martin, senior editor, Progressive Grocer. "The company's commitment to its customers, tourists and staff truly makes it an epicenter for the community and is an example of an operation that other grocery stores should try to emulate. If only we could all be so lucky to have an Oliver's Market in our community."
"We work hard to be the best grocery store we can be, and our focus on supporting other local companies is one of our core values," said Steve Maass, Oliver's founder and president. "Receiving recognition from our industry for what we strongly believe in is very gratifying."
About Oliver's Market
Established in 1988, Oliver's Market is an employee-owned, independent grocer serving Sonoma County, California from four locations in Santa Rosa (2), Cotati and Windsor. Oliver's Markets strive to offer customers the finest selection of natural, conventional, and specialty products. This mission begins with a commitment to support the community through hundreds of local partners including farmers and producers of food, beverage, and wellness products. Oliver's carries over 6,000 locally produced products, which account for 26% of sales annually. A member of the Sonoma County GoLocal Cooperative, Oliver's received "Green Business Certification" from the Sonoma County Green Business Program (2011) and a "Best Practice Award" from the Business Environment Alliance (2007). National recognition includes the Specialty Food Association's "Outstanding Retailers Award" in 2005 and 2013. Additionally, Oliver's was the featured Store of the Month in the December 2016 issue of Progressive Grocer Independent magazine and earned the 2017 Progressive Grocer Outstanding Independent Award in the multi-store category. In 2019, Oliver's won the Progressive Grocer Outstanding Independent Award for Local Focus in the multi-store category.
Locally, Oliver's has been named "Best Grocery Store" by North Bay Bohemian readers annually since 2000, and in 2015, 2016, 2017, and 2018, Oliver's won the "Best Local Produce" category in the Press Democrat's "Best of Sonoma County" awards program. In 2017 and 2018, they added "Best Local Grocery Store", "Best Butcher", and "Best Deli" to their "Best of" honors. Oliver's was named one of the "Best Places to Work in the North Bay" by North Bay Business Journal in 2016, 2017, and 2018, and received the "Inclusive Employer Award" from Down Syndrome Association North Bay in 2016. Oliver's Market became an Employee Owned Company (ESOP) and a Social Purpose Corporation in 2017. Learn more at www.oliversmarket.com.