Foundations and the Future is elevating women's voices in the American Food Movement
Did you know that women grow more than half of the food produced in the world? Women are also a force to be reckoned with in the grassroots food movement, including food-centered academia, new farmer cohorts, and food advocacy organizations. Across the United States (and the world), women's boots are on the ground, hitting the dirt and the pavement. Nevertheless, the prevailing voices of the food movement, those most often elevated above others—farmers lauded for leadership in sustainable and regenerative farming, journalists, chefs, and nonprofit directors—are overwhelmingly male.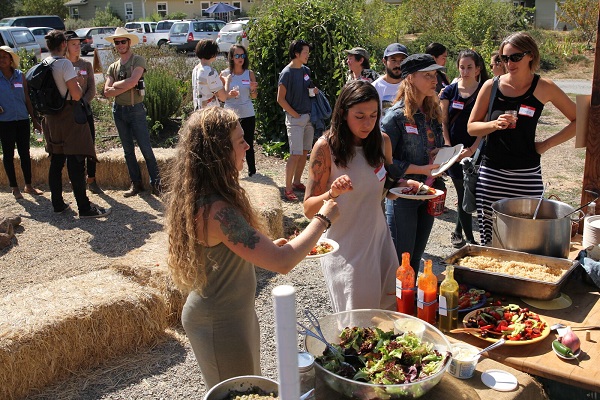 This was a personal narrative I felt unfolding over my decade of working in the movement as a scholar, activist, and commercial farmer. I looked around me and saw women working across all sectors of the food system, but the resounding voice of leadership was male. As I began expressing this experience and exploring this dissonance with colleagues, I discovered something: I was not alone. I was not the only person who was uncomfortable with the disconnect. In fact, I learned this was a shared reality among many of the women with whom I crossed paths in the movement.
In 2015, as this understanding came to a head, my desire to create a space for holding up the leadership and voice of women/womxn/womyn in the food movement took on a life of its own. I founded a symposium called "Foundations and the Future: Celebrating Women's Leadership in the Food Movement." The first symposium was born at Red H Farm, my commercial agricultural operation located at the Permaculture Skills Center in Sebastopol. At the last two symposiums, speakers have included local farming heroes like Ariel Greenwood, grazing manager at Freestone Ranch, and Libby Batzel, owner and farmer at Beet Generation Farm. Plus, farmers from farther afield, including Kristyn Leach and Maria Catalan. We've also heard from wisdom keepers like Wanda Stewart, Gail Myers, and Paula Downing, and systems change leaders like Brandi Mack and Suzi Grady.
Foundations and the Future is a day for celebration, education, and dialogue intended to acknowledge and lift up the leadership and voices of women across the food movement. The one day event focuses on women's stories of emergent leadership and intergenerational dialogue, weaving together work in policy, advocacy, art, justice and farming. It also provides a space to build connections and strengthen collective efforts toward food system change. Now entering its third year, the event has received a groundswell of support and engagement from the community.
From the start, this project has sought to bring together and celebrate people from all walks of the food movement: rural and urban communities, people from across socio-economic classes, queer, trans- and cis-gender folks, women of color, white women, and our male allies. In order to create this space in a genuine, deep and rich way, many voices from across the movement cannot simply be brought together and celebrated, they must also be the leaders who create the day. This year, a powerful and dedicated advisory team came together to build a thought-force from acros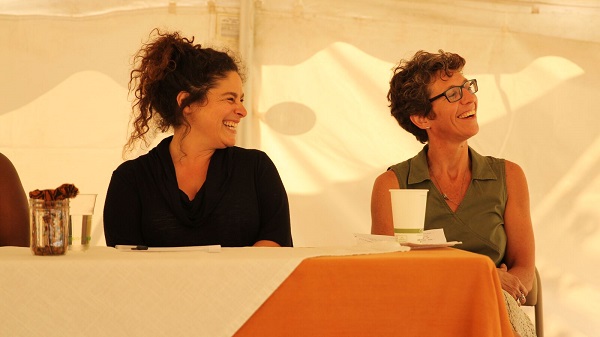 s the movement to do just this. This team includes: Suzi Grady from Petaluma Bounty, Brandi Mack from the Butterfly Movement, Layla Aguilar from Bi-Rite Farm, Wanda Stewart from Obsidian Farm, Lee Foster from Taproot Media, and Thea Carlson from the Biodynamic Association.
In collaboration, the advisory team is working to develop a 2018 symposium that breaks free from patriarchal structures and norms and celebrates the diverse faces of leadership; we seek to bridge gaps and lean into the sometimes contentious and difficult edges of our work; we want to bring forth joy and inspiration.
It is only by embracing these things that we will see the social change that we, as a movement, seek.
Foundations and the Future will be hosted by Red H Farm on Saturday, October 13 at the Permaculture Skills Center.
2185 Gravenstein Hwy S., Sebastopol; 10am to 6pm