Letitia Henke, Executive Director, The Lime Foundation
Letitia Hanke is the owner of a thriving roofing company in Santa Rosa, but the road to success hasn't been easy. Her childhood in Lake County was marked by severe bullying which lasted until high school, when playing in the school band brought friends and increased confidence. Hanke went on to attend Sonoma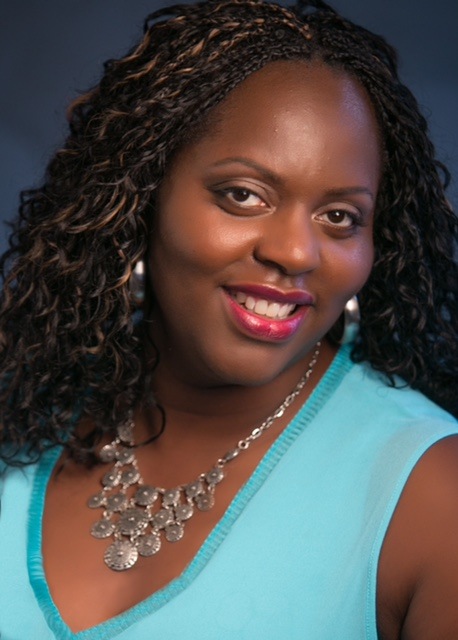 State University ("I wanted to be a rock star") as a music major, but she needed a job to pay the bills. In 1996, she was hired as a receptionist at a local roofing company. By 2004, after working her way up to field supervisor, she had a contractor's license and had started her business, ARS Roofing. As a woman contractor in what she calls "a man's world," she's sometimes had to go to double the lengths to prove her competence. To perhaps make the path easier for others she launched the LIME Foundation—a nonprofit named for her son Emil. The nonprofit recently launched Next Gen Trades Academy to prepare teens and young adults for entry into the trades. Three days a week, students attend introductory classes in roofing, solar installation, carpentry, plumbing, and electrical. The course also includes a financial literacy program, and job safety and OSHA (Occupational Health and Safety Administration) training and certification. Earlier this year, 23 students began coursework at Rancho Cotate High School and the Social Advocates for Youth (SAY) Dream Center. In the following interview, Hanke discusses the importance of the trades and how she hopes to inspire young people to get into construction.
Can you give an overview of the LIME Foundation and the Next Gen Trades Academy, and the work that you do? 
The nonprofit is based on aspects of my own life. I grew up in Middletown, Lake County. The area didn't have a lot of African-American students and I was severely bullied for years. I had a teacher that took me in the classroom so I wouldn't get bullied on the playground, and she taught me how to play the trumpet at my lunch breaks—that way I wouldn't get bullied. I went on to play in the high school band. My self-esteem completely changed. I started making friends. Life became totally different. I'm also a female roofing contractor. You can still count the women contractors in Sonoma County on two hands. There are only a handful of us. It really is a man's world in construction right now. I've been doing this for 20 years and, of course, I've gone through obstacles. I wanted to give the opportunity for a career in construction to other females and to disadvantaged students.
 Why focus on the trades? 
We have a huge gap in workers—not to mention a stigma around construction. And yet I'm dealing with contractors that are working on million dollar jobs. There's nothing wrong with being in construction. You can make money, be your own boss, employ other people, and—like me— you can start your own nonprofit and give back. In addition, some of my workers are in their late fifties; they won't be able to do this forever. We haven't been able to find young people that we can train and move up. There is a large gap. My program is for 16- to-24-year-olds. Now, hopefully, we'll have a constant flow of young men and women that want to be in the trades. The whole point is to keep a flow going for contractors that need to hire people. We could do so much more work right now, but we have to turn it away because we don't have enough employees. If I could hire one more crew of five people, I could do more work.
 What's been the response from the youth who are participating in the programs at Rancho Cotate High and SAY's Dream Center? 
It's just been phenomenal. They are so excited. So far I have seven students that have passed their OSHA safety testing. This is a grueling, six-week training process in OSHA safety guidelines. In construction, safety is very important. Those certificates are golden for a contractor. At SAY, we just started, but I definitely anticipate them doing well because they are very sharp and interested in construction. Some of the kids are residents. One student is sleeping in her car. We have some students that are on probation, but they are turning their lives around.
 Where do you think the loss of interest in the trades has come from? 
Programs like woodshop and metalwork aren't taught as much in schools anymore. Instead of talking about construction as an actual career and an opportunity, it's more like, "You don't want to get stuck going into construction." We need more positive conversation about being in construction. I think it's going to change, and we'll see more kids interested in these fields. I'm determined to help the young female that wants to be a general contractor get on the right path so she can get a job and have a house to live in. I love my job. It's been a great opportunity for me.
 How do you hope this training through Next Gen might impact our local economy? 
We're providing workers for local contractors. There is so much work out that that needs to be done. By training these young men and women, we can start that cycle of having more people working for us. We can get more things accomplished here in Sonoma County.
 Article resources: