Hip Chick Farms and the quest for ethical frozen foods.
It wasn't until halfway through a call with the Food & Wine magazine editor that Jennifer Johnson and her wife Serafina Palandech, the owners of Hip Chick Farms, realized that they weren't just being vetted for inclusion on the magazine's 2015 list of Most Innovative Women in Food & Drink. Indeed, they had already won a spot, coming in at number four, right behind actress-turned-entrepreneur Jessica Alba.
"I asked the editor, 'Is it too soon for bourbon?'" says Johnson, sipping tea at a modest kitchen table that looks out on the rambling rural Sebastopol property she shares with Palandech and their five-year-old daughter Ruby Rose. "She said, 'Go for it and congratulations.'"
A photo of Palandech, 41, tall and willowy in a white dress and boots, and Johnson, 48, with a dapper short haircut and black cowboy shirt, appeared in Food & Wine's September issue. Hip Chick Farms, according to the editors, was selected for "bringing a sustainable ethic to the world of frozen chicken dinners."
For anyone who has followed the trajectory of this little-frozen-food-business-that-could from their launch to today's iteration as a small but growing company propelled by recipes from Johnson, formerly a chef at Chez Panisse and personal chef to Ann and Gordon Getty, the inclusion on the innovators list isn't surprising.
With consumer demand for organics growing at a rate of about 11 percent a year, according to the Organic Trade Association, and 2014 sales of organic food at $35.9 billion (and projected to top that in 2015), Hip Chick Farms is an interesting subsection of the sustainable food zeitgeist.
The company's official history began in January 2013 with the debut of their frozen organic chicken fingers and nuggets. Today, they also offer meatballs, wings, and gluten-free nuggets. All products are made with Mary's Free Range Chicken raised at Pitman Family Farms in the Central Valley, where the farm's air-chilled poultry is certified humane by the Global Animal Partnership.
Unlike the pieced-together, filler-laden chicken products from processed food giants like Tyson and Foster Farms, Hip Chick uses whole muscle meat and no fillers. This is a big challenge on the production level. Production doesn't happen in Sonoma County, but the business, with eight employees, is headquartered in downtown Sebastopol.
"We would love to do the production locally, but there's no plant that does what we need. It's hard to find a plant that can work with whole muscle meat," says Palendech, sipping tea and chatting between tending to Ruby Rose, tired after a day at her new kindergarten. "It's almost like finding a unicorn."
After a long search, Palandech contracted with plants in Oregon and
Los Angeles that could make small-batch products according to Hip Chick Farms' specific vision.
One thing that did come easily was a brand name.
"We were driving down Mill Station Road in Sebastopol and Jen saw a chicken sculpture by local artist Patrick Amiot," Palendech says. "She thought, 'That is a really hip chick.' Then she thought that would be a really cute name for us."
The brand's selling point comes in large part from Johnson's cooking pedigree. She started in the kitchen at Chez Panisse, spending 10 years at Alice Waters' Berkeley culinary institution where a perfect organic peach is revered as the ultimate dessert. After that, she was hired as a chef to Ann and Gordon Getty, spending five days a week for 15 years cooking at their San Francisco compound. It's par for the course, as chef to one of America's wealthiest families, to prepare meals for high-profile visitors.
"I usually don't pay any attention to that stuff," Johnson says. "That's probably why I've lasted for so long. I'm not into rubbing elbows with the Joneses at all. Shoveling horse poop in the morning, that's my church."
Shoveling horse poop in the morning, that's my church.

Jennifer Johnson
But when President Barack Obama, who had just come out in support of gay marriage, came to the Gettys' for dinner for the third time, it was different. Johnson was invited upstairs for a photo-op. She thought hard about what to say to the commander-in-chief. What she ended up with was, "Hey, I just want to let you know that my wife and my daughter love you and your family." After the photo, Johnson began to head back to the kitchen. President Obama stopped her and said, "You tell your wife and your daughter, 'Hey from the President.'" Johnson still gets visibly emotional as she recalls the story.
Johnson also prepared organic lunches for students of the Gettys' invitation-only, in-house Montessori preschool, which led to Hip Chick Farms' first product. "I've made so much food for the students, and the chicken fingers were the one thing that the moms, who could probably buy the world 10 times around, kept coming back to," she says. 
Still, it wasn't until Johnson met Palandech, who worked in nonprofit fundraising at the time, that the idea to start a business became more than a fantasy. The couple married in 2009. They moved from San Francisco to Sonoma County in 2011, fulfilling a dream to live in the country. They bought a plot of land with enough room to raise chickens, ducks, rabbits, rescued draft horses, dogs, and even miniature donkeys. They celebrated the arrival of baby Ruby Rose. And then they birthed a business.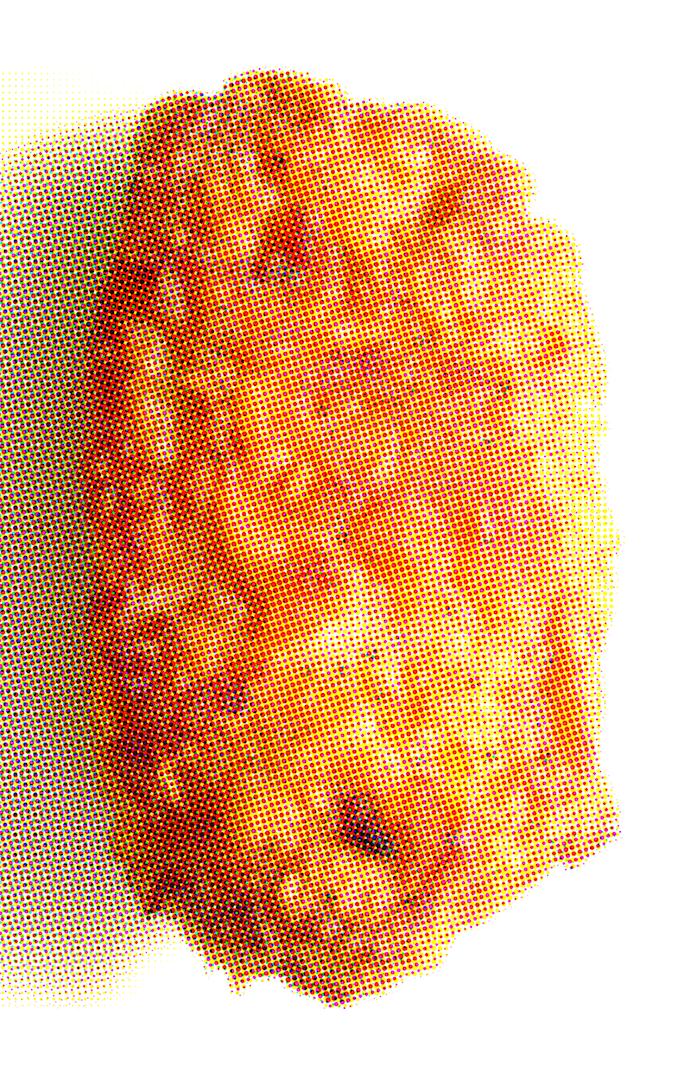 "I would never have done this on my own," says Johnson, who grew up in San Anselmo. "It would be way too overwhelming for my brain. Serafina never takes 'no' for an answer and she's the hardest working person I've ever met in my life."
Moving to Sonoma County wasn't necessarily a strategic business move. It was only later, Palandech says, that they realized they'd relocated to a hotbed for natural foods. Before launching the business, she cold-called such titans of the local food industry as Willie Tamayo of La Tortilla Factory and Neil Gottlieb at Three Twins Ice Cream. She found friendly CEOs willing to share advice about how to go about making a business out of transparently sourced processed food.
"Sonoma County has been at the forefront of a changing investment world, especially in the ecological, sustainable, and natural space," she says. Hip Chick Farms is now a member of the Sonoma County BEST Food Industry Group, which has built community among local food leaders over the last couple of years.
As Palandech goes to meetings across the country and searches for potential investors, Johnson heads up research and development, turning out recipes that can be scaled up into chicken products made weekly in small batches that are then flash frozen for shipping.
In August 2014, Hip Chick Farms saw a significant jump in sales growth. At the time, the products were in about 250 stores and earning $100,000 in sales. "We introduced new packaging and our sell-through increased by 500 percent. Literally, from like one day to the next," says Palandech. Over the last 12 months, they hit $1 million in sales and expanded to 1,000 stores. All of this despite the storied challenges of launching a food business, an endeavor with a high failure rate—especially for women.
Palandech was reminded of this while taking business classes in the nascent days of Hip Chick Farms. From the start, she says, she was discouraged by some of the facilitators, usually men. "Everybody said, 'You're going to fail,'" she remembers. They reminded her that only 10 percent of businesses succeed. For women-owned businesses, the odds were even bleaker.
She and Johnson forged on. In a creative attempt to raise capital, they embraced Hollywood and appeared on Food Fortunes, a Food Network show that has entrepreneurs pitch ideas to a panel of investors.
Food Fortunes didn't pay off, but the perseverance did. In addition to last year's jump in sales and distribution, Hip Chick Farms recently acquired two new investors: John Foraker, president of Annie's, Inc., which was acquired by General Mills in 2014 for $820 million; and Stephen Spinner, the CEO of United Natural Foods, Inc.
In an email, Foraker elaborated on why he chose to invest in Hip Chicks through Circle Up, an online platform that connects new companies with investors.
We're still raising capital, and we're not cutting corners.

Seraphina Palandech
"Hip Chick is a really authentic brand with a great story, and great products," Foraker wrote. "More consumers are focused on where their food comes from and on high quality. Serafina and Jen are great entrepreneurs with a bright future."
Johnson and Palandech look to Foraker for inspiration in their own quest to disrupt the frozen foods industry. "I love that concept," says Johnson. "I have no problem with my products, made by a Chez Panisse chef, going into Target, Safeway, anything. It's just about maintaining the integrity."
That's no small challenge. The landscape is littered with start-ups that crashed and burned soon after take-off. Take Good Eggs, the organic food delivery start-up that dramatically downsized this year after a too-quick expansion. 
"We're growing slowly and thoughtfully," Palandech says. "We're still raising capital, and we're not cutting corners." In fact, they have turned down Sprouts, a major natural foods store, for distribution two years in a row.
And yet, if things continue to go as they have, Tyson and Foster Farms might eventually have some real competition.
"We want to give the big boys a run for their money," Johnson smiles.
Article Resources: