In her own words . . .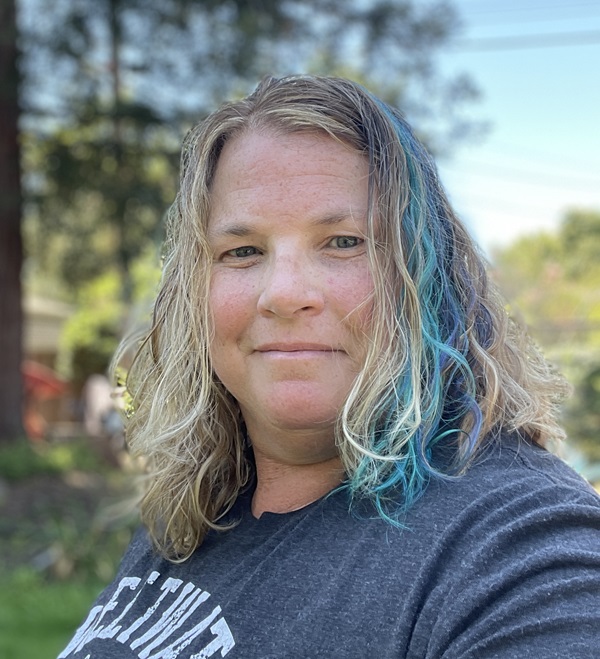 I grew up a hard-working Indiana farm girl. I bailed hay, fished the pond, and plowed the fields. Basically, I "Laura-Ingalls-Wilder-ed" my way through adolescence. Growing up rural, I always longed for a little more: more adventure and excitement, larger hills.
When I was a child, I started my first comic strip called the Argons. These were tiny creatures that lived in the walls and basement of our modest grade school. The strip won me a ribbon in the Arts and Crafts division of the Brown County 4H Fair. Once in college, I studied science and painted landscapes of trees and mountains. Coincidentally, my great grandmother, Lillian Crane, had been a watercolorist in the early 20th century. Sometimes, I think that I'm channeling a little bit of my ancestors with each painting. It draws me closer to my roots.
After college, I went West, drawn by the large magnet of diversity and the promise of finding my joy. The redwoods and dramatic rocky beaches won me over. I was a 20-something, fresh out of forestry school, wandering in my Toyota 4Runner. Working as a forest surveyor in the wilderness of Montana, Oregon and Idaho, I measured trees, tallied plants, and looked for tree pests. At night, I curled up in my tent, alone, filling journals with words and drawings of the animals and plants I'd seen that day. It was an incredible experience, but it wasn't to last long. An injury forced me out of the woods and into the city of San Francisco for recovery and redirection.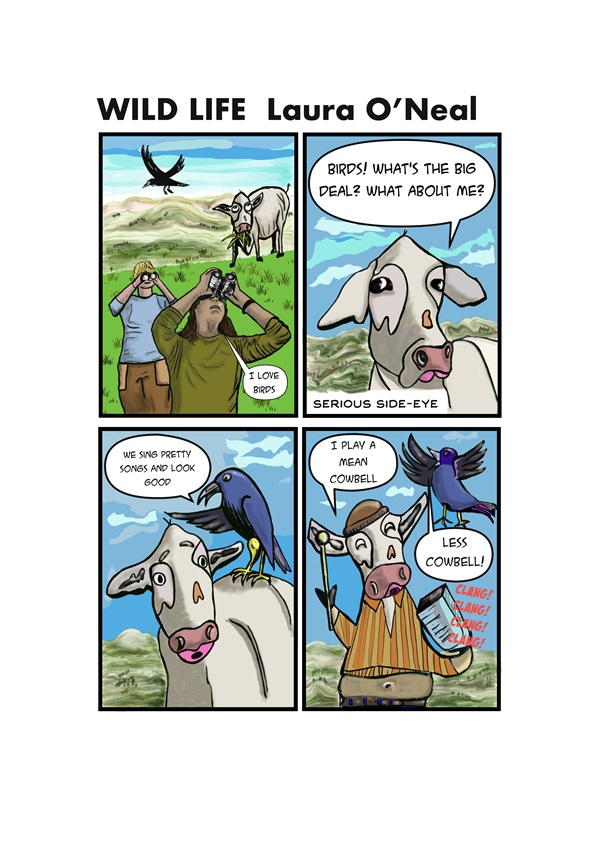 Short-term downtown city gigs led to a six-year paralegal job. It was nice to have a steady paycheck, but I needed music and art in my life. So I went to massage school to transition to a different lifestyle.
However. drawing has always been my happy place. Today, I continue to learn new techniques and am ever so grateful for the SRJC art department. I still attend, on a very part-time basis, balancing learning with my busy massage therapy and bodywork practices.
The landscape shapes me. The animals and plants excite me. To have an opportunity to tell stories about animals, community, culture, and all that is Sonoma County is a dream come true. So here I am, with my second-ever comic strip, Wild Life. Enjoy.

411
If interested in Laura's animal and landscape watercolor prints, she can be reached at onealillustration@gmail.com