Meet Alegria de la Cruz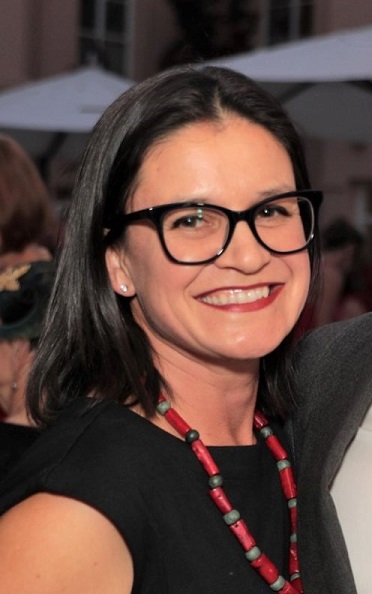 Alegría de la Cruz is the Director of the Sonoma County Office of Equity and the Area 3 Trustee on the Santa Rosa City School Board. She previously served in the County Counsel's Office. Before joining the County in 2015, Alegría worked in public service and public interest for the State of California's Agricultural Labor Relations Board, the Center on Race, Poverty & the Environment, and California Rural Legal Assistance. Alegría holds a Bachelor of Arts in History from Yale University and a Juris Doctor from University of California Berkeley School of Law. Alegría is a current member of the Board of Directors of the Dolores Huerta Foundation and the Secure Families Collaborative. Alegría identifies as Chicana and recognizes, embraces, and celebrates her responsibility to contribute meaningfully to public service and social justice.
Describe your idea of perfect happiness.
Playing with my kids in the ocean on a day where we didn't plan anything, when we have no timeline, and when no one is hungry at different times! Gratitude for those moments (and all the others that don't quite fit that formula!) fills my soul with deep happiness.
What is the trait you most deplore in yourself, and why?
My speed. Most days, I move too quickly through the world. I feel like I'm always late to the next thing, and I miss sweet and ordinary moments of connection and joy.
What is your greatest extravagance?
Books! I buy books that I love over and over again, so I can have a copy on hand to give away to people I love. I wreck my own copies by folding over the tips of pages that I want to revisit.
Explain what you consider to be your greatest achievement.
Learning to love and trust myself.
Who are your heroes in real life?
My mom, Dolores Huerta, James Baldwin, Audre Lorde.
What is your motto?
¡Sí se puede!
What are your three favorite things about living in Sonoma County?
Our beautiful coastline, our peaceful running trails, and our passionate community members fighting for respect for this land and the people who care for it.
What local business would you like people to be more aware of, and why?
Eco Terreno Wines! A visionary Sonoma County grower and winemaker, Eco Terreno, in its own words, is "fortunate to recognize and acknowledge that earth and its inhabitants are interconnected." To honor that recognition, they invest in the health and well-being of people and the land through donations and by raising their voices in support of workers' rights and sustainability.