Autumn in Sonoma County is positively gourd-geous, and with more pumpkin patches than you can shake a broomstick at, there are plenty of opportunities to carve out some fall family fun. From mom-and-pop u-picks to activity-packed haunts with carnival vibes, there's something here for every-boo-dy to enjoy this season.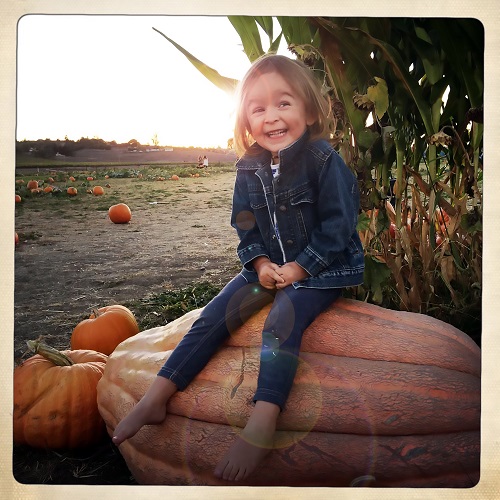 I really love fall. Maybe it's the respite from oppressive summer heat, maybe it's the intoxicating aroma of pumpkin spice everything, maybe it's because my signature style (overalls, flannel, and a wide-brimmed hat) is très scarecrow chic. Whatever the reason, there's really no better time than harvest season to get out and enjoy our patented Sonoma County bounty.
I have been frequenting local patches with my kids for nearly two decades now and have pretty much seen it all. I have sampled freshly made ice cream and Spring Hill cheese while plucking pumpkins and digging dry-farmed potatoes at The Great Peter Pumpkin Patch. I have callously commandeered the cutest goats at Grandma's petting zoo, much to the chagrin of clamoring children. I have braved the 30-foot slide at Punky's and lived to tell about it. I have gotten woefully, hopelessly lost in the four-acre Amazing Corn Maze, whose bewildering renown is trumped only by its notorious bottle-nose traffic on 101's Petaluma corridor.
I have summited towering haystacks and wallowed in corn pits and lugged wagons burdened with my weight in pumpkins many times over. But as I have aged out of the adrenaline and up-charging found at some of the more crowded stomps, there is one patch in particular that we visit every year without fail: Muelrath Ranches.
With so much experience under my belt, I now fancy myself an old guard of the gourd, a calabaza connoisseur, and self-proclaimed punking (as in king of pumpkin puns, see what I did there?) I know, groan. But speaking of, Muelrath's gourds are sustainably grown and pesticide free, which is what initially drew me there way back in my Waldorf-mom years. Although undeniably popular, it is quieter and more off the beaten path than some of the county's more prominent patches. This is the perfect spot to pack a picnic, meet up with friends, and soak in the quintessential big sky feel of Sonoma County farmland.
Established in 1936 as a dairy farm in Bodega Bay and relocated to Santa Rosa in 1946, this family-owned operation remains a working ranch. Besides raising cattle, Muelrath's grows copious pumpkins and decorative gourds of all shapes, sizes, textures, and colors sure to delight Halloween treat-seekers and inspire porch envy from all of your neighbors. A tractor ride through their productive fields regales guests with more information about their legacy.
Parking and admission are free, and upon entry there is plenty to keep kids busy, like a mercifully navigable corn maze, bouncy house, and impressive hydraulic pumpkin cannon. Last year, they added a working demonstration of antique farm equipment and old-timey, gas-fueled engines that chug away near the kids' play area. They have also converted a creepy old barn into a spooky haunted dungeon. Despite being more atmospheric than scary, sans jump scares and gore, my younger kids have yet to make it through with their eyes open. Maybe this will be the year?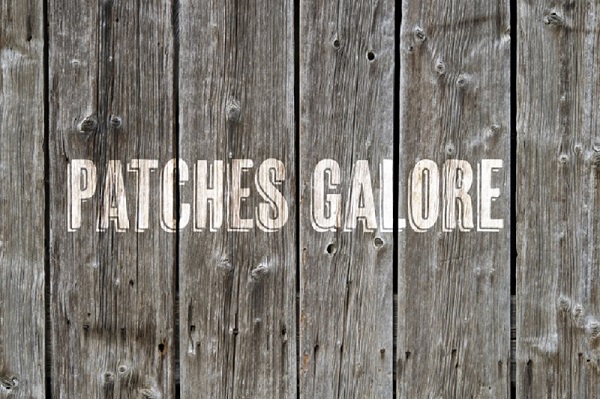 Pumpkin Patches Galore in Sonoma County
Santa Rosa
Chiatri de Laguna Farm
4993 Occidental Rd.
707-544-4582
Muelrath Ranches Pumpkin Patch
3800 Walker Ave
707-585-2195
Punky's Pumpkins
50 Mark West Springs Rd
707-579-8474
Santa Rosa Pumpkin Patch
5157 Stony Point Road
707-582-3276
Healdsburg
Grandma's Pumpkin Patch
17740 Healdsburg Ave
707-431-8058
Petaluma
Petaluma Pumpkin Patch and Amazing Corn Maze
450 Stony Point Road
707-781-3132
Mickelson Pumpkin Patch
5495 Redwood Highway South
707-490-8088
Pronzini Pumpkin Patch
3795 Adobe Road
707-778-3871
Sebastopol
Bohemian Flowers and Farmstand
121 Bohemian Highway
707-771-0317
Papa's Pumpkin Patch
13110 Occidental Road
707-874-9070
papaspumpkinpatch.com
Hale's Apple Farm
1526 Gravenstein Hwy N
707-823-4613
SRJC Shone Farm
7450 Steve Olson Lane
707-535-3704