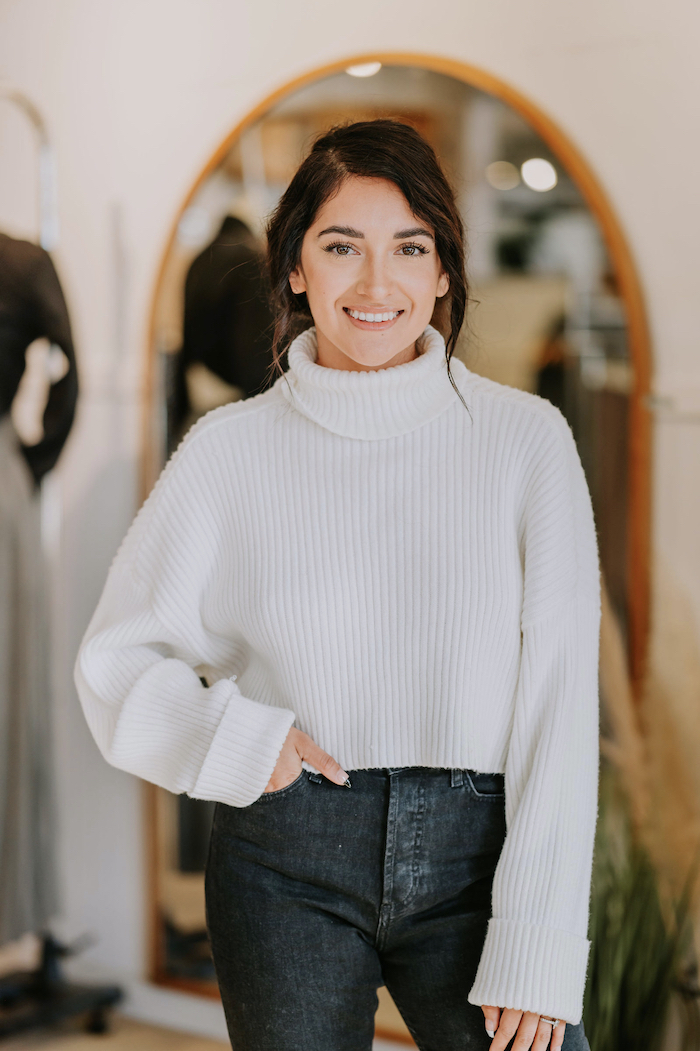 Mercedes Hernandez's entrepreneurial journey began when she was 18 years old. Her passion for fashion led her to start a women's online clothing boutique called Bow N Arrow Clothing, which found a home in downtown Cotati in 2016. Having started her business at a young age, Mercedes was invited to share her story at local schools and other public settings. In 2020, she launched the SoCo Market (read all about it on page 46) and last year, she took a leap of faith and opened up her second brick and mortar, Holee Vintage, in downtown Santa Rosa—a longtime dream of hers.

Whom do you admire, and why?
My parents! Both of my parents were teens when they had me, and they made sacrifices for the benefit of their kids. Through life's tribulations and struggles, they always found a way to persevere together. They've both set an example of the value of working hard to accomplish whatever you put your mind to. I'm really grateful that they never pressured me to choose a different career path. My parents allowed me to spread my wings, explore, make mistakes, and grow.

What was the last best thing you ate?
My mom's homemade pozole.

Name something you do or do not regret.
I don't regret quitting my 9-to-5 job to pursue my small business (although I do reminisce about how much easier those days were!).

What 3 things bring you joy?
My family, my pug, and laying out on the beach in Sayulita, Mexico.

Where else have you lived?
I have lived in Windsor and Santa Rosa my whole life.

What are you good at making?
If we're referring to food, I'm good at making killer pancakes.

Recall a time you changed your mind about something.
Every morning I change my mind about what I want to wear for the day.

What would you do if you knew you couldn't fail?
Become a full-time small business consultant. I love helping others start and/or grow their businesses!

If you could instantly have one skill, what would it be?
Hmm…probably graphic design. I enjoy creating flyers and marketing materials, but I don't have the patience to learn how to use software like Adobe Illustrator or Photoshop. Having that skill would be a game changer.

You host an intimate dinner party with up to 4 guests, living or not. Who's coming?
Jesus Christ, bestselling author Jen Sincero, girlboss Sophia Amoruso, and my mom.