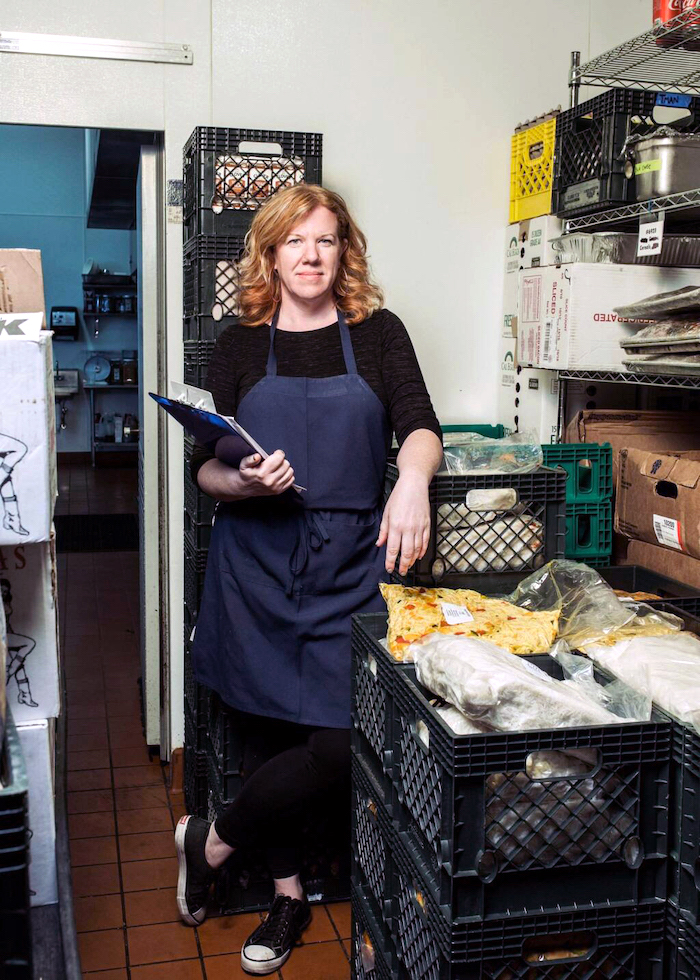 Heather Irwin is the dining editor for Sonoma Magazine and The Press Democrat and the founder of BiteClub, which jabs an irreverent fork at the restaurant scene in Sonoma County. An avid eater and writer, she has 15 years of experience covering local restaurants, chefs and food and has been a journalist for more than 25 years. She holds a master's degree in journalism from Northwestern University.
Heather is also the founder of Sonoma Family Meal, a disaster-based nonprofit founded in the darkest hours of the 2017 Tubbs wildfire. Working directly with dozens of local chefs, SFM served more than 80k meals in the days, weeks and months following the fires. During the pandemic, SFM served 250k meals in collaboration with 11 nonprofit organizations to support vulnerable seniors, farmworkers, families and those in quarantine and isolation. SFM supported local restaurants to prepare the food, paying out $1.7 million and keeping hundreds of restaurant workers employed. For that work, Heather has been a Jefferson Award winner, and Spirit of Sonoma winner, and was honored by the Community Child Care Council, among others.
Heather also has two very quirky rescue dachshunds that like to stare at her while laying on her pillow.
Whom do you admire and why?
My Wise Women Council. There is so much wisdom from our elders, and I couldn't live without the mature ladies who have guided me through thick and thin. You know who you are.
What was the last best thing you ate?
Dungeness crab causa at Kancha SR.
Name something you do or do not regret.
No regrets: Starting a nonprofit with absolutely no experience. So many people lifted me up when so many people were happy to tear me down. Sonoma Family Meal has become something so much larger than me now. My only regret in life is not spending more time with my kids when they were little. I was a single mom just trying to get by. They turned out okay, though.
What 3 things bring you joy?
My appallingly mean dachshunds who hate everyone but me. Sitting on the patio drinking wine with my best friend. My brilliantly weird kids.
Where else have you lived?
I've moved 32 times, from Bismark, North Dakota to Houston, Texas to Youngstown, Ohio. I've been in Santa Rosa for almost 20 years and never plan to leave. It's my happy place.
What are you good at making?
Trouble.
Recall a time you changed your mind about something.
Probably eating liver and onions. I used to love it as a kid. Now it kind of yucks me out.
What would you do if you knew you couldn't fail?
I'm a weird person who isn't afraid to fail. I do it daily. But maybe bungee jumping? Now that one I wouldn't want to fail at.
If you could instantly have one skill, what would it be?
Ballet. I always wanted to be a dancer, but my parents said I had the grace of a hippo. Also, being able to sing.
You host an intimate dinner party with up to 4 guests, living or not. Who's coming?
Eleanor Roosevelt, Truman Capote, Julia Child and Nefertiti. It would be fun to just see the trainwreck of awesomeness happen.
PHOTO: Roman Cho