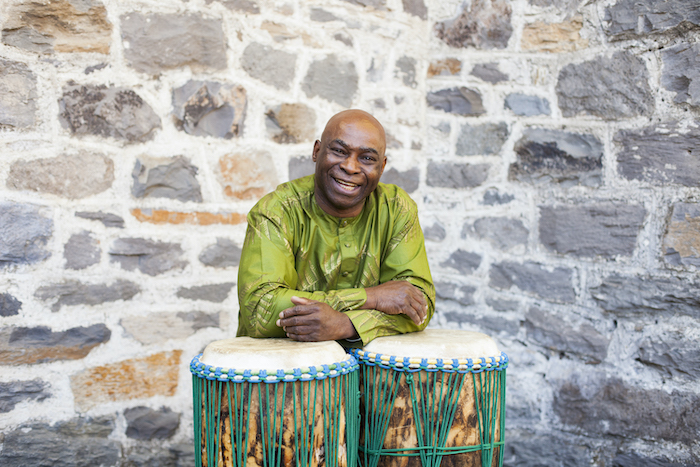 Onye Onyemaechi is a world-renowned musician, teacher, and inspirational speaker who connects with and helps people from all walks of life. Onye embodies global cultures—with roots in his native Nigeria and professional training from Boston College school of management, where he earned his MBA. He has two grown children.
Regarded as a virtuoso of African rhythm music, Onye has been featured in Billboard Magazine as musical director of The O Band and has received many grants and awards.
Through Village Rhythms, Onye offers a variety of services to individuals, schools, libraries, museums, and organizations, including workshops, consulting, and music performances that inspire joy, learning, growth, and group cohesion. Onye's percussion-driven energetic framework dissolves inner blockages, frees up energy, and helps people develop heartfelt wholeness and joyous enlightenment.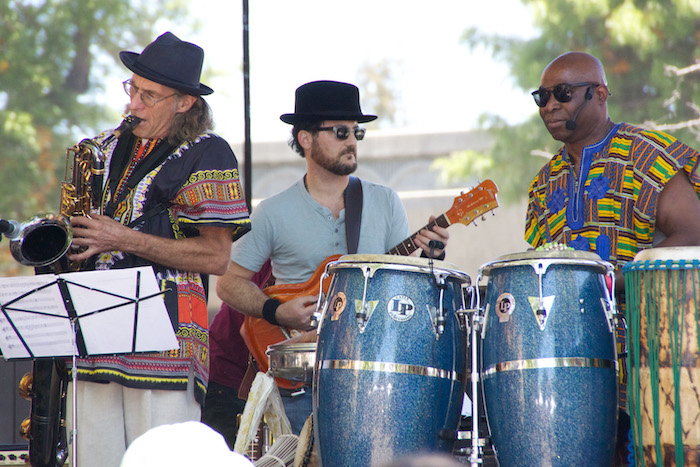 One popular workshop is his highly interactive "African Village Celebration" for schools, with drumming and music, singing, dancing, and traditional dress presented in a historical /cultural context—all conveying messages of respect, kindness, self-discipline, acceptance, tolerance, listening, anti-bullying and getting along with others in peace.
Onye and his associate Kathy Reddick, formerly with Kendall Jackson Winery, are excited to be providing training in Diversity, Equity and Inclusion (DEI) to California businesses in the near future.
As the founder and leader of the Afrobeat & global groove dance band Onye & The Messengers, Onye loves offering powerful, pulsating, percussive grooves throughout the North Bay. They play regularly at Cafe Frida in the SOFA neighborhood of Santa Rosa.
(707) 528-4458




Photos: Kelsey Joy Murphey