SHEBA PERSON-WHITELY
Executive Director at Sonoma County Economic Development Board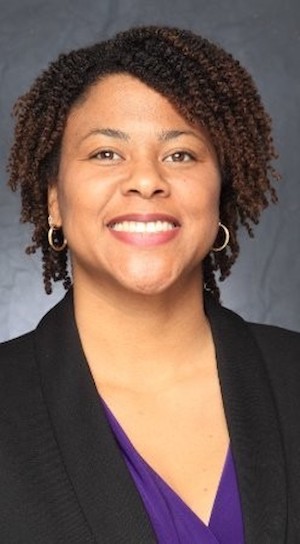 Earlier this year, Sheba Person-Whitely became the new executive director of the Sonoma County Economic Development Board. We spoke to her about what she's observed about the local food system over the last couple of months. 
Made Local Magazine (MLM): What are your thoughts on the Sonoma County food system so far? Do you see areas that shine, especially in relation to the Food Action Plan's four pillars: Ag and Natural Resources, Economic Vitality, Healthy Eating, and Social Equity? 
Sheba Person-Whitely: A really interesting thing that is happening here is F.E.E.D. Sonoma, which pairs up local producers and growers with purchasers and buyers. That's a really great example of the whole farm-to-fork model that's been popular across the country for the last few years. I think that ties in perfectly with the pillars of the food action plan—this whole idea of knowing where your food comes from. I'm from North Carolina. That's the way people ate when my mom was growing up. My grandparents started out as farmers and their parents were farmers. They grew up in that agrarian society. That's the way people did things for generations, particularly in the south, and in this part of the country as well. We've seen a resurgence of being connected to food, knowing where your food comes from, how it was grown. 
You also see a resurgence of healthy eating. People more concerned about organic and GMOs. Twenty years ago, people weren't always so thoughtful. Not everyone was as concerned about the origin of their food. It was more about convenience. People have started to become more concerned and thoughtful for health and social reasons, and concern about the impact on the environment. But there are inequities. Healthy eating tends to be more expensive. There are budgetary constraints that people face. Some of the solutions are in education. In knowing what is available and knowing the long-and-short term implications of our food choices. And having the money available to make those choices. It is, in some respects, a luxury to go to a farmers' market and to a higher-end grocery store. Not everyone has the ability to do that. 
MLM: Where do you see room for improvement when it comes to the Sonoma County food system? 
Sheba Person-Whitely: Accessibility of healthy food. That's where we might be able to move the needle. Making [healthy food] accessible to people of low-to-moderate incomes so they might have healthier eating options. It is so important. Gleaning programs are one solution. And offering grant programs to stores that don't provide fresh or frozen produce, to offer some sort of program for refrigeration. It could even be education. I've seen programs where they offer a free cooking demo outside a store—cooking food with vegetables and fruit that people might not usually come into contact with. They hand out free recipe cards and samples.
MLM: You worked on a draft urban agriculture ordinance when you were with the City of Stockton. What role do you think urban ag and community gardens play in an economically resilient community?  
Sheba Person-Whitely: I am a huge proponent of community gardens—when they are done right. You need a group that is passionate and willing to do the work. If you don't have people who are willing to do the work, it can turn into another mess of overgrown weeds. If it's done well, there's a coming together and pride of community. I had the opportunity to travel to a small community outside of Miami, Florida where they were doing community gardens, a very distressed community with a high-poverty rate. The gardens where done by a teen group. It was transformative for the teens in terms of self-confidence, skill-building, and discipline. It gave them something to do and something to look forward to every day. They were cultivating these tiny plants and watching them grow. And they were able to earn a bit of income by selling what they were growing. They were beaming with pride to show off their little garden in their community. It can foster community and get young people engaged in this agricultural enterprise ecosystem early on. I think it's always great to get young people engaged in any sort of workforce that might lead to a career pathway. 
MLM: What type of outreach have you done, or does your office plan to do, to Latinx, African Americans, LGBTQ, veterans, Asians, and other communities, especially food and beverage entrepreneurs? 
Sheba Person-Whitely: We do have a business diversity program. We are trying to revamp and restructure it in terms of how we spend our time. I've had some preliminary discussions about the way the program is structured. The demographics have been disproportionate. I have expressed a desire to do very intentional, proactive engagement with other underserved communities, and that would include women-owned. Our program manager Marcos Suarez has done a phenomenal job and has done some outreach with LGBTQ and women-owned businesses, but I've expressed that I want to be more thoughtful about engagement with other underserved communities. We can definitely be more equitable about how we allocate the time. With regards to food and beverage, historically we've done work on the speciality food sector and Restaurant Week. We will continue to do Restaurant Week in 2020, but we want to be more intentional about the outreach. I've been hearing that there hasn't been enough engagement in reaching historically underserved business owners. You have to be attuned to the community. When they are telling you, 'Here's what you are doing well, and here's where you are falling short,' you just make adjustments. You don't take it as a personal affront. You just say, 'Okay, I hear you and this is how we are going to make it better.'
MLM: What trends have you seen in terms of community needs and wants during your dialogues and meetings with business and neighborhood leaders across the county? 
Sheba Person-Whitely: A lot of what I've been hearing will not be a surprise to anyone in Sonoma County. I've been hearing a lot about the need for workforce and housing. I've also been hearing about things that aren't directly related to economic development but have an impact overall like infrastructure. Everyone all through the county complains about the roads. I've been hearing a bit of heartburn and angst about the permitting process and the length of time it takes to get things done, but that's not exclusive to Sonoma County. And about homelessness and housing overall. The housing piece, that won't surprise anyone. It's the amount of housing and the need for more housing and the cost of housing. But there is a push—pull. I was in a meeting yesterday where the people said: 'I know we need housing, but we don't want renters near us.' That needs to change. You have to have a place for your workforce. You have to have a place for people to live. If they go away, the economy is going to collapse. At some point, we have to have a mindset shift.