Geyserville Gun Club: Asian Street Food Meets the Wild West
Two years ago, chef Dino Bugica opened a sister business to Diavola, his rustic Italian restaurant in Geyserville, known across the Bay Area for its gourmet pies. Pizza wasn't invited to the party.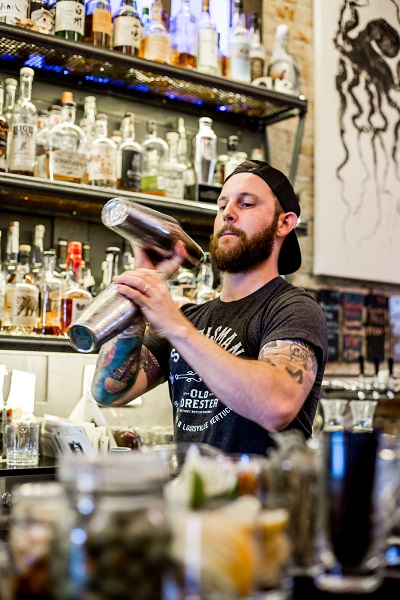 Bugica's new venture, Geyserville Gun Club, serves up Asian street foodinspired bar bites and seasonal cocktails with the spicy, salty, and tangy glamour that only a Szechuan chicken wing or tamarind chili Pimm's cup can conjure. Now, it's become the watering hole where both vacationers stop in for an afternoon drink and locals end their night drinking in the midst of taxidermied animals and a towering photo of Sophia Loren. If you sit on the right stool, the Italian bombshell gazes sultrily at you in a mirror's reflection.
The kitchen and bar deftly shift their menus in cadence with seasonal, local ingredients. Liqueurs and cordials are made in-house. On a recent midsummer visit, the cocktail list was tricked out with a watermelon cordial that spotlighted produce from Russian River Organics in Healdsburg and a satsuma mandarin liqueur made from citrus picked ripe from Bugica's own backyard tree.
"We usually ask: What produce or fruit are we getting this week?," says veteran bar manager Adam Welch, designer of the Gun Club's seasonal cocktail menu. "Say it's watermelons. We might ask, 'What's the best way I've ever had watermelon?' I might think of a spicy, refreshing watermelon rock shrimp salad. Then, we go from there."
Welch's favorite concoctions include The Kimono Dropper, a crisp drink of cucumber-infused Charbay vodka from Ukiah, satsuma mandarin liqueur, shochu (a clear, distilled, lower proof Japanese spirit), yuzu, lemon and sesame; and the Beet Down, a blushing, loamy drink of Old Forester bourbon, lime, beet cordial, fennel liqueur, Cappelletti rhubarb amaro, celery bitters, and egg white. All specialty cocktails are $12. The bar also offers sparkling wine, sake, shochu, and beers on tap, including a Japanese rice lager and rotating local brews.
A rotating bar bite menu might include kimchi-doused Korean tacos ($8), a spicy tuna hand roll ($8), and Hong Kong noodles with shrimp and oyster mushrooms ($16). The menu also makes frequent nods to flavors from the Mexican border, like their Tijuana dog ($12), a spicy hot dog with pickled pineapple and pico de gallo.
While the food menu reaches far outside American borders, the bar's decor winks at Geyserville's dusty, old west charm. Its name derives from the building's basement, where local men once had a homespun shooting range. Now Bugica cures meat next to the old bullet holes and gun racks.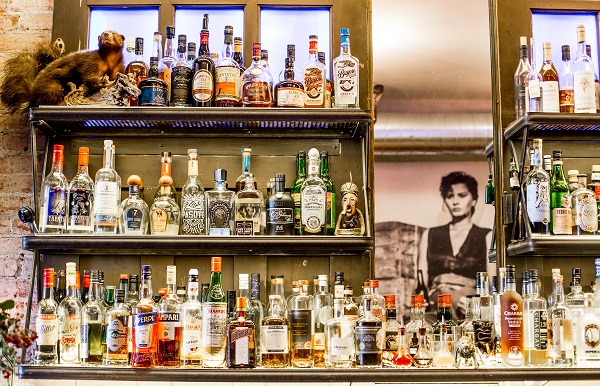 Every Saturday night, the Gun Club features live music from local and touring bands at no cover charge, an open invitation for regulars and newcomers alike to dust off their boots and get dancing. Sometimes, if folks are having too good of a time, the Gun Club extends its evening hours and lets the party continue, just like the wild days of yore.
21025 Geyserville Ave., Geyserville
707.814.0036
Call for hours