A Guide To Local Bitters
Phaedra Achor began her foray into the world of bitters in 2015 while planning a cocktail party for a small group of friends. "I wanted to do some forgotten pre- and-post prohibition cocktails with funny names and funny stories," says Achor. "I did quite a bit of research and found that they all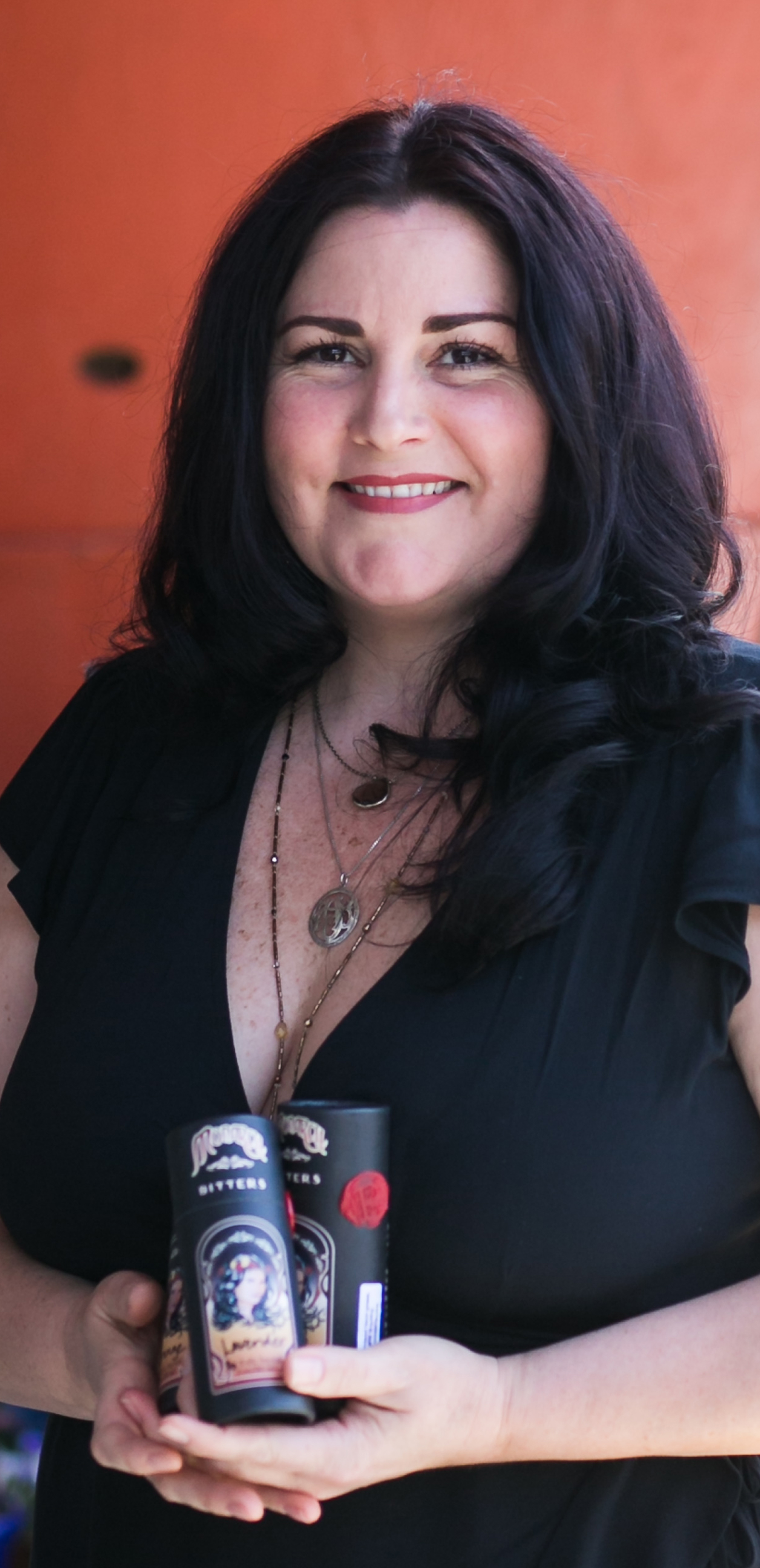 called for bitters."
Anchor was immediately intrigued by this strange thing called "bitters," the name for alcohol-based plant extracts used for both flavoring and medicinal applications. She began to study of the barks, roots, spices, and herbal ingredients commonly found in the formulas. The result was five special blends for her cocktail party. Unsurprisingly, the drinks were a hit.
Back to the Future
Long known for encouraging good digestion, bitters have traditionally been sipped as digestifs or apertifs. It's difficult to determine when the use of bitters transitioned from medicinal purposes to use as flavor additives in alcoholic beverages; but, the use of bitter botanical matter like chicory, wild lettuce, and sorrel infused in alcohol can be traced back as far as ancient Egypt, and more recently to the use of bitters in wine in England. In early colonial America, bitters were said to cure everything from coughs and colds to colic and fever sores.
The use of Swedish bitters—popularized by Austrian herbalist Maria Treben in the early 1900s—dates back to the 15th century, and the more widely known Angostura Bitters originated in Venezuela in the 1820s.
Bitters are commonly made from herbs, bark, roots, and/or fruit steeped in an alcohol base. The formulas generally include a blend of bittering agents—roots or barks such as burdock, dandelion, angelica, or gentian. Aromatic herbs and spices like celery seed, cloves, citrus peel, and fennel enhance flavor. Achor says she is constantly experimenting with different blends based on whatever local, seasonal ingredients are available. Much of the work, she says, is trial and error.
Aside from medicinal use or enhancing the flavor of a favorite cocktail or mocktail, some bitters can be a fun substitute for vanilla extract in baking recipes. When added to alcohol or carbonated water, bitters can be a complement to meals.
Medicinally Minded
Many herbalists swear by digestive and other health benefits of bitters. Lily Mazzarella, a clinical herbalist and owner of Farmacopia in Santa Rosa, says that in addition to treating digestive stagnation, bitters can offer relief from food allergies and gall bladder problems.
"Bitters also have a classic role in detox and fat digestion," she says. "People who struggle to digest their fats and feel nauseous, sluggish, or woozy after a fried or fatty meal—that's a good indication for bitters, too."
Mazzarella formulates her own special blends: Bitsy Bitters for kids, GB Bitters for gallbladder support, Every Body Bitters for gas or cramping, and savory Salad Bitters, a classic celery bitter with turmeric, cleavers, and milk thistle. Farmacopia's Schisandra Sour bitters balances sour with bitter and makes a nice addition to cocktails.
"The Rest and Digest is another kind of classic nervine bitter," says Mazzarella. "Some of the bitter herbs like blue vervain actually are really calming."
Abi Huff, the owner of The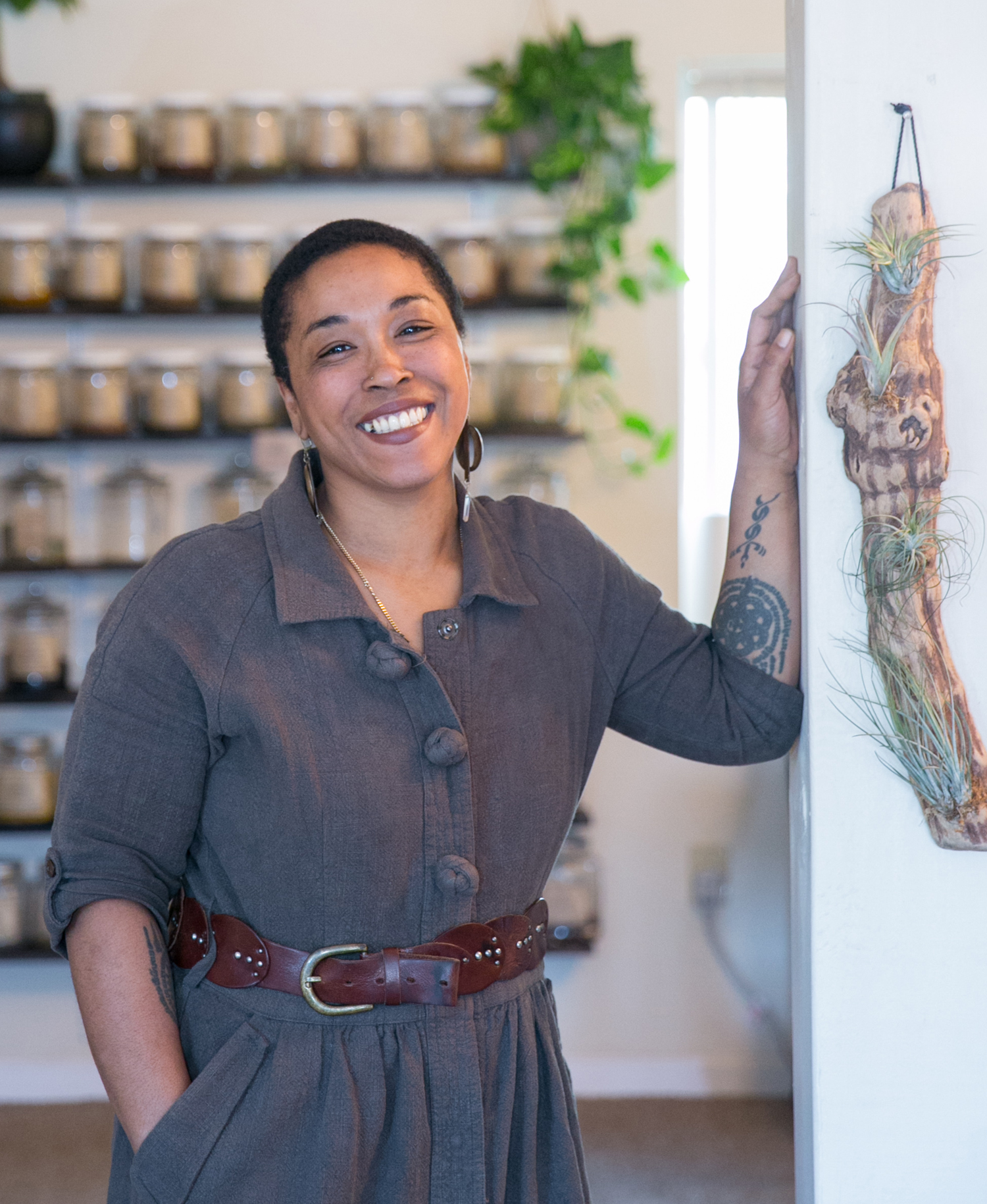 Stinging Nettle apothecary in Boyes Hot Springs, also focuses on using bitters medicinally. Huff studied at the California School of Herbal Studies in Forestville before opening her apothecary in Sonoma. As an herbalist and mother of three young boys, Huff swears by chamomile bitters—which can be ingested by kids. Bitters, she says, are a vital part of the medicine cabinet; she never fails to carry a bottle with her, taking a few drops
on her tongue to combat sluggishness or indigestion.
"Once you get that bitter flavor on your tongue, it tells the hypothalamus to activate all the digestive juices in the body," says Huff.
Cultures all over the world use bitter flavors to promote good digestion. Europeans eat endive before a meal. In traditional Chinese medicine, bitter melon, a squash that more than lives up to its name, is said to balance the fire element in the body. Never ones to resist quaffing alcohol, Italians sip Fernet- Branca after a meal to help aid digestion.
At her shop, Huff makes a wide range of bitters for medicinal use for herself and for her private practice. She sells two of her most popular blends, Digestive Bitters and an aperitif, Gin Bitters, at The Stinging Nettle and at West County Herbs in Occidental.
Huff says that bitters can also provide liver support, especially when combined with dandelion leaf or root. "Find a way to fold them in before you eat. Make that a little ritual for yourself," says Huff. "It doesn't take that much bitters to get everything going."
Inventive Additives
Another Petaluma-based bitter maker is Erin Hines of Bitter Girl Bitters. Hines made her first batch of bitters in 2012, but it was another year before she officially launched her business. Like Achor, Hines is a solo entrepreneur. She focuses on seasonal ingredients: rose petals, lavender, pears, hops, oranges, and pomegranates.
"I grow what I can and source the rest of what I need from local, organic companies," she says. Bitter Girl Bitters has blends available at retailers and through her website: a pear and hops blend, a barrel-aged coffee bitter with cocoa nibs and pink peppercorn, a pomegranate-prickly pear blend; and Hines's favorite, Bitter Rose.
"It's feminine, which is fitting considering the name of my company," she says. "Also, roses are probably my favorite ingredient to work with and the color is a gorgeous pink."
There is something uniquely satisfying about incorporating bitters into a cocktail or a glass of tonic water. With the smart formulas these local makers have concocted, any resistance to bitters from our sweet-loving modern American palettes is extinguished when the dropper hits the tongue. A focus on local ingredients and the variety of uses—cocktails, medicinal support, baking, added flavor to a favorite recipe—make bitters a must for personal apothecaries, spice racks, and novelty-loving mixologists.
"We live in such an amazing community for entrepreneurs and innovation, especially for the farm-to-table concept," says Achor, who even uses bitters to flavor her oatmeal. "Bitters have so many applications that once you start thinking outside the box, you can really do some amazing and fun things with them."
Article resources:
thestingingnettlesonoma.com
monarchbitters.com
farmacopia.net
bitterggirlbitters.com