At What's Up Farm, the students of 

Redwood Adventist Academy study by the seasons.
EDITOR'S NOTE: With great sadness, we must report that Redwood Adventist Academy and What's Up Farm sustained severe damage in the Tubbs Fire. The school community has committed to rebuilding.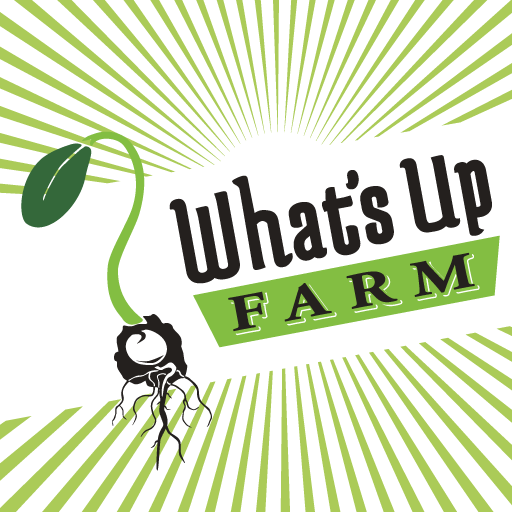 We decided to run this story despite the circumstances as both a tribute to the work farmer and teacher Joby Oft has put into building a thriving educational farm and curriculum for K-12 students, and in hopes that the farm will rebuild and continue doing this important work in the community. To find out how you can help What's Up Farm break ground again, please go to whatsupfarm.com.
Building a farm from scratch is not as simple as it looks. In Sonoma, where agricultural land is priced at a premium, securing an acre or more can be a young farmer's biggest challenge. For Joby Oft, director of agriculture at the Redwood Adventist Academy in Santa Rosa, the opportunity to build a farm onsite started with a family connection. Though Oft grew up on a farm in western New York state, when he was ready to become a farmer himself, he borrowed an acre of land from the father of his friend, Ricky Wheeler, a graduate of Redwood Adventist. Subsequently, "Ricky pitched the [Academy] farm idea to me," says Oft, who had in the interim managed 2000 acres of organic squash in Colorado and worked off-season in Southern California.
Soon enough, Oft found himself flying to Sonoma County to discuss the Academy farm idea with Rob Fenderson, the principal of Redwood Adventist Academy, at the time. "Rob made it possible for us to work on the farm in an affordable way." Land secured, Oft left his other projects behind and moved to Santa Rosa to dig into what would soon be christened What's Up Farm, the five-acre parcel that Oft developed inch by inch (and row by row) with the support of the school's administration and students. "When I first pitched the farm to Rob, the idea was to initially run it as my own, but to get the school's students involved before too long," says Oft. On his own, Oft first built a greenhouse for growing microgreens. He approached local restaurants and chefs with batches of greens. In no time, he developed a following for the itty bitty lettuces.
The proceeds from this single crop allowed for more investments in the farm, and Oft moved into planting row crops. As demand for product grew, Oft needed more support. Overwhelmed by the farm's productivity, yet eager to keep building on its success, Oft went back to the school administration to discuss ways to bring students and teaching to the farm. His idea for an official agricultural program for the students was quickly accepted.
The farming as education concept fit with Adventist principles which emphasize diet and health as part of a holistic understanding of an individual being. In fact, an Adventist community in Loma Linda, California was featured in The Blue Zones, a best-selling book that highlights places in the world where people enjoy remarkably long lives. To Oft and the academy's administration, the development of an agricultural program that encouraged students to be good stewards of the earth seemed a natural extension of Adventist philosophy.
"The school was really excited about the opportunity to utilize the farm for educational purposes and as a marketing platform for training students about good eating," says Oft. Fenderson (who passed away in 2016) and other administrators agreed and didn't hesitate to add an ag program to the school's curriculum. Oft then transitioned from an independent to become the farm's primary educator, farmer, agriculture manager, and culinary advisor. His formal title: Director of Agriculture.
As with any farm, What's Up is in a constant rotation of planting, harvesting, and selling, and Oft has children and young adults from Kindergarten through 12th grade coming to work in his agricultural classroom where they receive a practical, complete farming education. That means no "days off." Whatever class happens to be in the garden, they step into the routine of the season and follow normal seasonal operations of the farm at that moment. That may mean a lesson in plant physiology or organic pest-reduction strategies, planting carrot seeds, harvesting microgreens in the greenhouse, or learning about crop rotation and its importance to plant health.
Students in all grades work through each season, in good weather and bad. At the high school level, electives include organic gardening and a newly launched culinary program. Older students also work through the entire product lifecycle. They germinate seeds, install drip irrigation, and build compost piles. Students also help harvest and pack produce for local restaurants and other customers. In short, they receive a practical farming education that's uncommon in most modern schools.
What's Up Farm—the name is a reference to what's in season and growing at any given time—now delivers farm-grown produce to 15 local restaurants and supplies produce for its own farm stand and for Oliver's Market. Through the new, elective culinary program, Oft teaches the program's first group of high school students basic knife skills and simple cooking techniques using seasonal produce.
"I don't always have a plan but might send the kids to the garden to see what is growing, have them harvest it, then bring it back to the kitchen so we can cook it together," said Oft. Recently, that meant slicing tomatoes and cucumbers and preparing a quick dressing for an early autumn salad.
While the eats are currently limited to the culinary program participants, a four-year plan to have the farm grow all of the school's food, including grains and beans to round out the Adventist's vegetarian diet, is in the works. Oft also brings in local chefs and experts to demonstrate food preservation techniques, such as canning. "The plan is to grow everything we consume at the school on the farm," said Oft, who is working on commercial certification for the school kitchen. This step will allow the culinary program to expand into value-added product, such as jams and sauces.
Some students are devoted to the farm, rising each morning to help Oft harvest for two hours before school starts. The What's Up farm stand is also completely staffed by students (with Oft's help) and is open the public. Students learn all aspects of operating the business, from how to accept different forms of payment to invoicing the restaurants and markets.
"They are running the business," said Oft. "The difference between this and other farms is that all money that comes in goes back to the school and is used to cover the budget of the farm."
Students who wish to work at the farm over the summer season, when school is not in session, apply and interview for the opportunity. "They go on deliveries with me, they are behind the counter, interacting with customers and managing the register," said Oft. The continued success has created more opportunities for students. Oft plans to add classes like advanced farming and independent study and work-study for kids to work at the farm year-round. "We are creating responsible citizens and intelligent, healthy kids," says Oft. "A farm offers a perfect curriculum for kids. Out here, they learn to listen and get their hands into dirt."
And if anyone knows how to listen to farmers, it's chefs. At Kitchen 335, the Healdsburg farm-to-table restaurant owned by local restaurateur and chef Octavio Diaz, newly installed executive chef Patrick Martin plans to work closely with Oft at What's Up to develop dishes that feature ingredients fresh off the farm. For nearly two decades, Martin operated Charcuterie in the same space occupied by Kitchen 335, so this is something of a homecoming for him. "As one of the local chefs who helped bring 'farm-to-table' to the area at Charcuterie, I am thrilled to be working so closely with a local farm," says Martin.
Farm-to-table chefs understand the unique requirements of working with small farms like What's Up and revel in the variety they offer. "We select produce varieties that taste great and some that don't store for a long time," says Oft. "Patrick understands that, and it shows on his plate." For example, a Trombetta squash, a long, very skinny varietal that curls like its namesake horn, "gets squashy in nine hours." This means the vegetable doesn't do well when subjected to extensive traveling times. You'll probably never see it on the shelves of a big box grocery store. In contrast, upon arriving at Kitchen 335, just a few miles north of What's Up Farm, the squash has never been refrigerated and hasn't had time to degrade.
"The farm gets it to Patrick within an hour of picking and it's on the menu that night," says Oft." His menus are flexible enough to incorporate ingredients at their peak of flavor." In the fall, this might mean Trombetta or Hubbard squash paired with carrots, fresh herbs, and crème fraiche.
Nantes carrots are also a regular menu feature. What's Up Nantes carrots are hand-picked, smaller, and less attractive than other carrots. "They bang into rocks while growing," says Oft. But these "ugly" carrots have a lot of skin-to-meat ratio. "That's where all the flavor is," he adds. "They are a pain in the butt to grow so you are unlikely to see them at a mass retailer, but it's a special carrot the area helps boost the carrot's flavor profile, too. Oft enjoys seeing what chefs and home cooks do with the vegetables once they leave the farm. "They are what make these ingredients special," he says.
But What's Up likely has no supporter as ardent as Octavio Diaz. Raised in a family of farmers, Diaz believes that it is important to educate youth about farming "so that we will have good farmers in the future. I hope that our partnership with What's Up Farms not only supports children getting involved in farming, but also encourages other businesses to support local farmers."