In Memoriam:

 

Iraj

Soltani

 .
In the stadium of downtown Santa Rosa, longtime lunch counter Mac's is a turnstile—a narrow corridor through which passes lawyers, janitors, city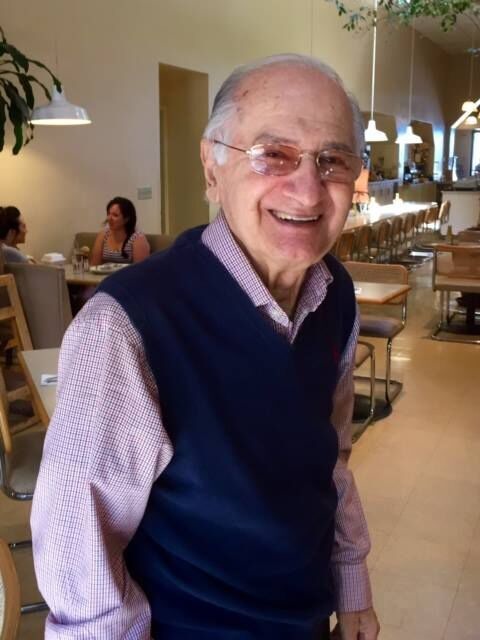 councilmembers, restless teenagers, reporters, artists, cops, architects, nurses, and more. And for the past 46 years, each have been greeted by the same face: Iraj Soltani.
Soltani, who died in early February at age 87, hadn't actually worked at Mac's for the last 25 years. But his presence was so genial that he'd often sit himself in a booth next to customers. He had an outgoing nature, says son and current Mac's owner Toraj, borne of coming to the U.S. from Iran in 1960 and wanting to be accepted.
"Because he was an immigrant, he always felt that he was at a disadvantage, and he was afraid of not succeeding," says Toraj. "He always carried himself like he was a rich man, but he really wasn't. He was just rich in other ways."
When Iraj and wife Lynn bought Mac's in 1970—after a stint in Berkeley that found Iraj sleeping in a restaurant basement, with manhole cover, ladder and all—part of the sales agreement was that the Soltanis would keep the Kosher-style deli the same. There's really been no reason to change it. In the 1990s, an experiment to offer kebab specials during Thursday Night Market didn't last; otherwise, it's been pastrami, rye, and pickles for six decades.
"I have menus from 1968," says Toraj, "and it's the same."
Food is part of the reason why Mac's serves as a cultural equalizer in Santa Rosa: In front of a plate of corned beef and eggs, the police chief and the panhandler sit momentarily on an even plane. But in his 20 years of running the joint, and 25 more years meeting customers, Iraj Soltani made sure that plane stayed level. The city's a better place because of it. – Gabe Meline 
---
In Other News 

Earlier this year, it was announced that the Community Alliance with Family Farmers (CAFF) and the Farmers Guild would unite as one. The merger allows CAFF, a 40-year-old organization with strong ties to California family farmers, to share title and nonprofit status with the Farmers Guild, which has seen swift growth since 2011 as a social and professional hub for young        and/or new farmers.  In a statement, Diane Del Signore, executive director at CAFF, said that the merger would "help harness the energy of new farmers as we look to expand our membership across California and build a sustainable food system for future generations." In Sonoma County, CAFF has built a strong farm-to-school network and sponsors programs like Harvest of the Month (see our story on Farm to Preschool in the November/December 2016 issue), among other policy and advocacy work. "We believe that our well-established history in the state will provide significant expertise to the Farmers Guild chapters while we actively work to incorporate them into our on-the-ground programs," said Del Signore.
---
Book Club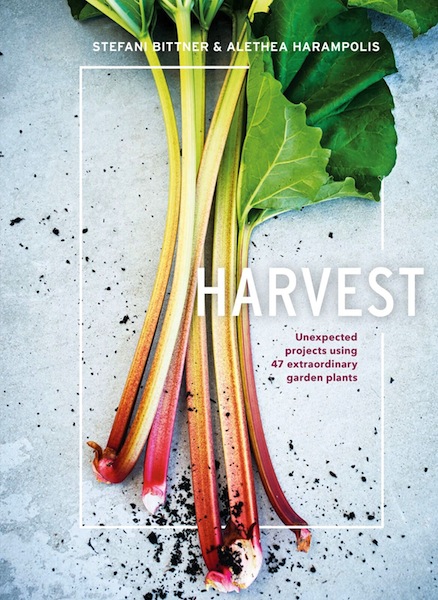 Sonoma County doesn't lack for abundant, lush, and beautifully designed gardens. The latest addition to the flock is Sunset magazine's test gardens, located within the Cornerstone Gardens in Sonoma.  For decades, the infamous test gardens lived at the magazine's headquarters in Menlo Park until 2016, when they moved north to Sonoma. A quarter-acre vision of permeable winding paths, water-wise flowers, and raised beds dripping with thriving vegetables, the gardens are free and open to the public. Designed by Homestead Garden Collective, a Bay Area landscape design firm, the gardens are a prime example of graceful western-style garden design. Harvest: Unexpected Projects Using 47 Extraordinary Garden Plants (Ten Speed Press; 2017), a new book from the design collective, gives us the chance to learn from Stefani Bittner and Alethea Harampolis. Have an excess of bachelor button in your spring garden? Use them in butter! Growing feverfew and want to share the wealth? Make tea bundles for your friends and neighbors.  Want to do more than just sniff heavenly gulps of your lilac tree? Concoct a jar of lilac flower cream. Find Harvest at Copperfield's Books and other local independent bookstores. For more information on the Sunset Test Gardens go to cornerstonesonoma.com/sunset/