Next Level Movie Grub
Walk into your average movie theater, ask the teenager behind the concession stand to speak with the chef, and you'll probably get an eye roll towards the popcorn machine. Ask the same question at the Rialto Cinemas in Sebastopol, and you'll be greeted by the smiling face of Patti Stack. A former catering company owner, Stack was hired in 2015 by Ky Boyd, the Rialto's owner, to build a menu for a new cafe and wine bar that would appeal to both moviegoers and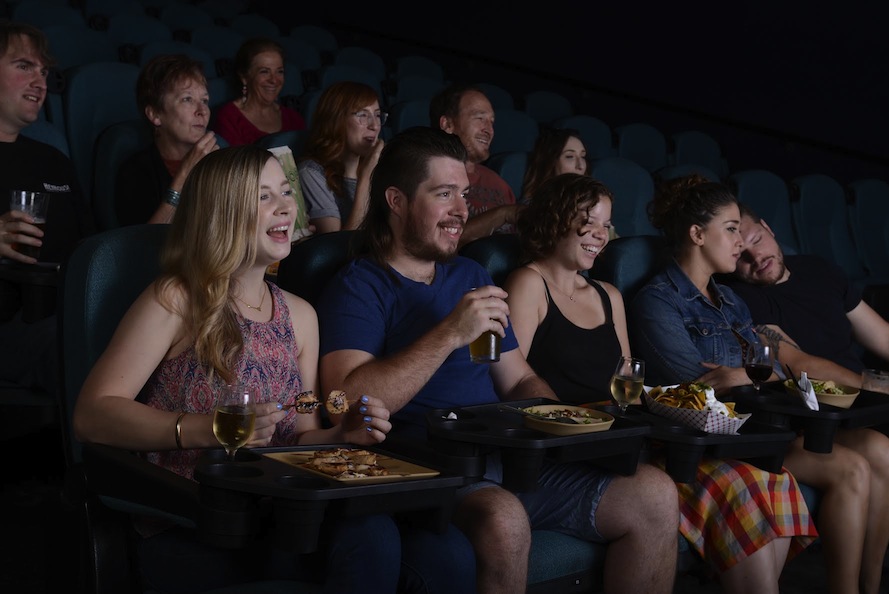 food lovers and match the elegance of the building's renovated interior. On a recent visit before a viewing of Absolutely Fabulous, highlights included a bruschetta plate with toppings like prosciutto with fig jam and baby arugula, and caramelized onion with chive cream cheese and apple bits. A roasted red pepper bisque with basil was flavorful and fresh. Loaded with organic greens, house-roasted pears, blue cheese, and toasted pecans, the Sonoma salad was crunchy and delicious. Stack sources ingredients from local vendors like Village Bakery, Full Circle Bakery, and Andy's Produce, and the ice cream is Three Twins. An extensive wine and beer menu, heavy on local selections like Henhouse and Moonlight Brewing, rivals that of any decent tap room. Of course, designing a menu for a movie theater audience held particular challenges. "We wanted our food to be delicious, but it couldn't be too noisy, crunchy, or odorous," says Stack. "The point was to keep it simple, tasty, and beautiful." Some of the happiest customers, not surprisingly, are time-pressed parents out on a date night who appreciate an option that provides dinner, drinks, and a movie simultaneously. "People really dig the idea," says Stack. "It's a way of expanding the theater experience."
Rialto Cinemas, 6868 McKinley Street, Sebastopol. 707.525.4840. • rialtocinemas.com
---
National Heirloom Festival

September 6-8
Sonoma County Fairgrounds, Santa Rosa
Since 2011, this three-day celebration of seed saving, farming, sustainable living, vegetable gardening, heirloom preservation, and non-GMO seeds has brought together food activists from around the world for workshops, speakers, and presentations. Plus, gourds like you wouldn't believe.
---
Farmer 
Olympics
September 17
Petaluma Fairgrounds
Hay bale stacking, competitive irrigation, synchronized grazing, t-post pounding—these are just a few of the friendly games happening at the 3rd Annual Farmer Olympics. Hosted by the Farmer's Guild, the family-friendly day also features an ugly produce beauty contest, performances by the Oddjob Ensemble and the Hubbub Club, local food, food label trivia, and lots more. Come out and cheer on your favorite farmer to a gold medal win.
---
Farmers Meet Their Makers

The maker movement is big in Sonoma County. So, it makes total sense that local makers, artists, mechanics, welders, programmers, tinkerers, and engineers have joined forces with local farmers for a farm hack challenge. Already a nationwide movement, farm hacks are all about building innovative, DIY mechanical solutions for on-farm challenges. About 40 people attended an introductory brainstorming session on Aug. 2 at the new Chimera Arts Space in Sebastopol, which resulted in eight official challenges, according to Evan Wiig, executive director of The Farmer's Guild: New Family Farm proposed a harvest wagon built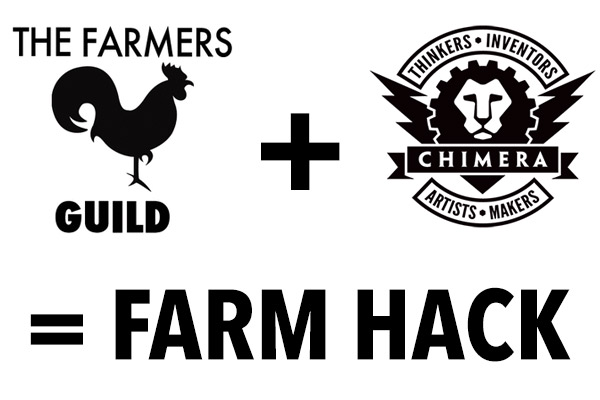 from two bicycles welded together; True Grass Farms asked for a portable silo to move big quantities of spouted barley out to pigs on pasture; Live Oak Farm challenged folks to look into technology to sandblast weeds; and Kevin McEnis from Quetzal Farm asked for a simple speed control hack on his electric tractor. The teams have until Sept. 17 to design and build their projects. They'll present the final products before a panel of judges at this year's Farmer Olympics. Winners will be selected based on creativity, resourcefulness, and whether the hack actually benefits the farmer. Wiig says the underlying purpose of the event is to counter the "go-big-or-go-home" mentality of the broader agricultural system, which tends to prioritize of the needs of those with lots of acreage and millions to invest: "We're seeking human-scaled solutions accessible to family farms of every size, and to encourage that under-appreciated, yet infinitely replicable asset—our own community."
For more information, go to farmersguild.org