Land of Plenty?
A new short film illuminates the complexities of Sonoma County's land-use crisis.
Does Sonoma County have room for agriculture, affordable housing, and open space? That critical question lies at the heart of Common Ground, a documentary produced by students at the Leadership Institute for Economy and Ecology. The film focuses a wide lens on the complicated issue of land use through interviews with key stakeholders: farmers, environmentalists, and fair housing advocates. At times, these constituencies clash. But, the film asks, does the solution lie in fighting or does it lie in a shared dialogue?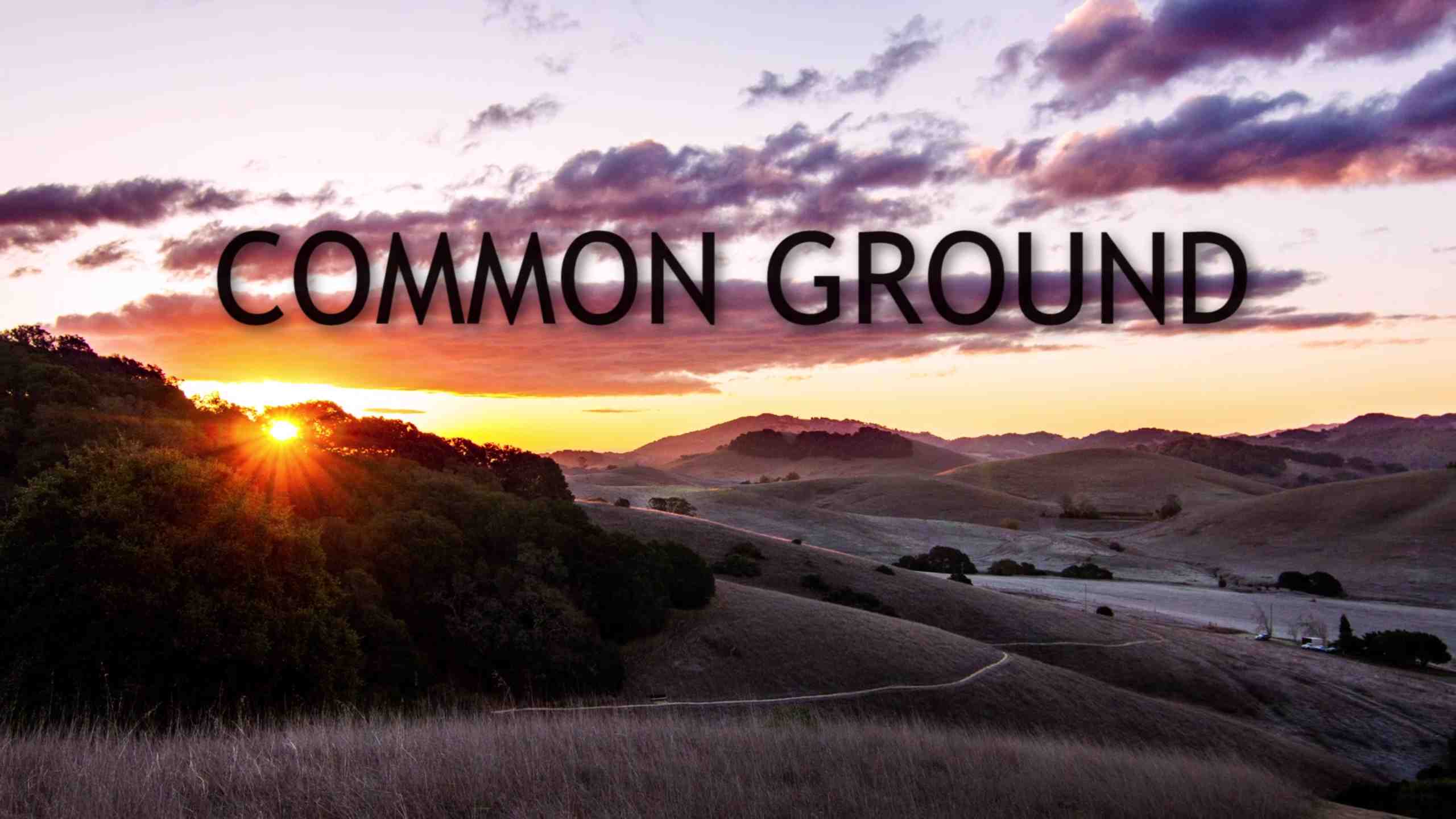 Common Ground's premiere at the Sebastopol Grange on June 20 arrived just in time for getting educated on Election Day issues. Come November, voters will make a decision about the fate of community separators. Put plainly, community separators are defined as rural and agricultural green space that contain urban development and separate cities, and provide a visual break from urban sprawl. Want an example of what it looks like to get rid of them? Take a drive down the 5 freeway from Los Angeles to San Diego. The only relief from big box stores, apartments, malls, fast food joints, tract housing, and concrete as far as the eye can see arrives with Camp Pendleton, the sprawling Marine base in northernmost San Diego county.
"The disappearance [of community separators] would leave the county vulnerable to rampant development and San Jose-like sprawl," dramatically intones the narrator during Common Ground's opening segment.
The original community separators in Sonoma County passed 20 years ago with more than 70 percent of the countywide vote. Set to expire in 2016, it's up to voters to either renew them (and bulk up protections) or open the door for development possibility on land that was formerly off limits.
"Without voter protections, community separators can be reduced and development can be intensified beyond allowable uses with a simple majority of the board of supervisors," according to the Greenbelt Alliance, which supports the renewal and strengthening of community separators. Teri Shore, North Bay regional director of the Greenbelt Alliance, helped make the film along with Noah Andrus, Janae Lloyd, Stewart McBride, Chris Melancon, Jim Taggart, Vicki Vaughn, and Evan Wiig.
Farms, wildlife corridors, and agricultural spaces provide a multitude of environmental and social benefits, according to interviews with Elizabeth Kaiser of Singing Frogs Farm, Brock Dolman of the Occidental Arts and Ecology Center, and Trathen Heckman of Daily Acts.
At the same time, Sonoma County faces a serious rental and housing crisis. In 2016, the market availability of rental units dropped below one percent, disproportionately impacting lower- and middle-class residents who struggle to find (and stay) in affordable, not to mention clean and safe, housing. In addition, the growth of the homeless population shows no sign of abating, a reality addressed by Adrienne Lauby of Homeless Action!, who describes it as an "emergency problem."
Farmers, who rely on relatively low-paid labor for farm work, are also feeling the effects of the crisis.
"As a farmer, affordable housing impacts every part of my life," says Jesse Pizzitola, co-owner of First Light Farm in Petaluma. "I have up to 10 employees, and every single one of them ends up with some kind of housing issue that they need to overcome over a season. We are selecting out a certain population of people. I think that's really going to change the whole county, and it's going to look more like counties south and east of here. They're beautiful, but they keep their poor people somewhere else."
Davin Cardenas, lead organizer for the North Bay Organizing Project, a group whose latest campaign pushed hard for rent control measures in Santa Rosa, takes it further. He claims that without a change in direction, the county is destined to become a "playground for the rich" where "workers have to commute to town from the outside and the wealthy get to stay and play."
By the end of the film, one thing is clear. Farmers, environmentalists, and fair housing advocates may clash on occasion, but they share one unified goal: To make Sonoma County a place where every person, regardless of economic status, has access to a decent place to live, to healthy food, and to open space.
"We're being given false choices," says Annie Dobbs-Kramer of the North Bay Organizing Project. "Either we can have affordable housing and homes for low-income people or we can have a beautiful county." There is enough land to go around, advocates argue.
Ultimately, the film argues shared dialogue and creative cooperation between county officials, residents, activists, environmentalists, and farmers is the best way to develop a strong, inclusive, healthy, and thriving community for everyone. "Our collective destinies are intertwined," says Cardenas. "That brings us to the table to push a common agenda that can produce the change we're going to need."
Article resources:
Watch Common Ground at http://www.common-ground-sonoma.org/.