From salmon to trout to algae to nuts, two entrepreneurs are closing the loop on seafood production and everyone's waste.
Speaking with Bill Foss for the first time, it's easy to get lost in his interconnected web of plans, projects, and ambitions, all geared in creative ways toward reinventing the industrial food system. Foss, who lives in Healdsburg, co-owns Fish Restaurant in Sausalito, Kenwood Restaurant, and TwoXSea, a sustainable seafood wholesale company based in San Francisco.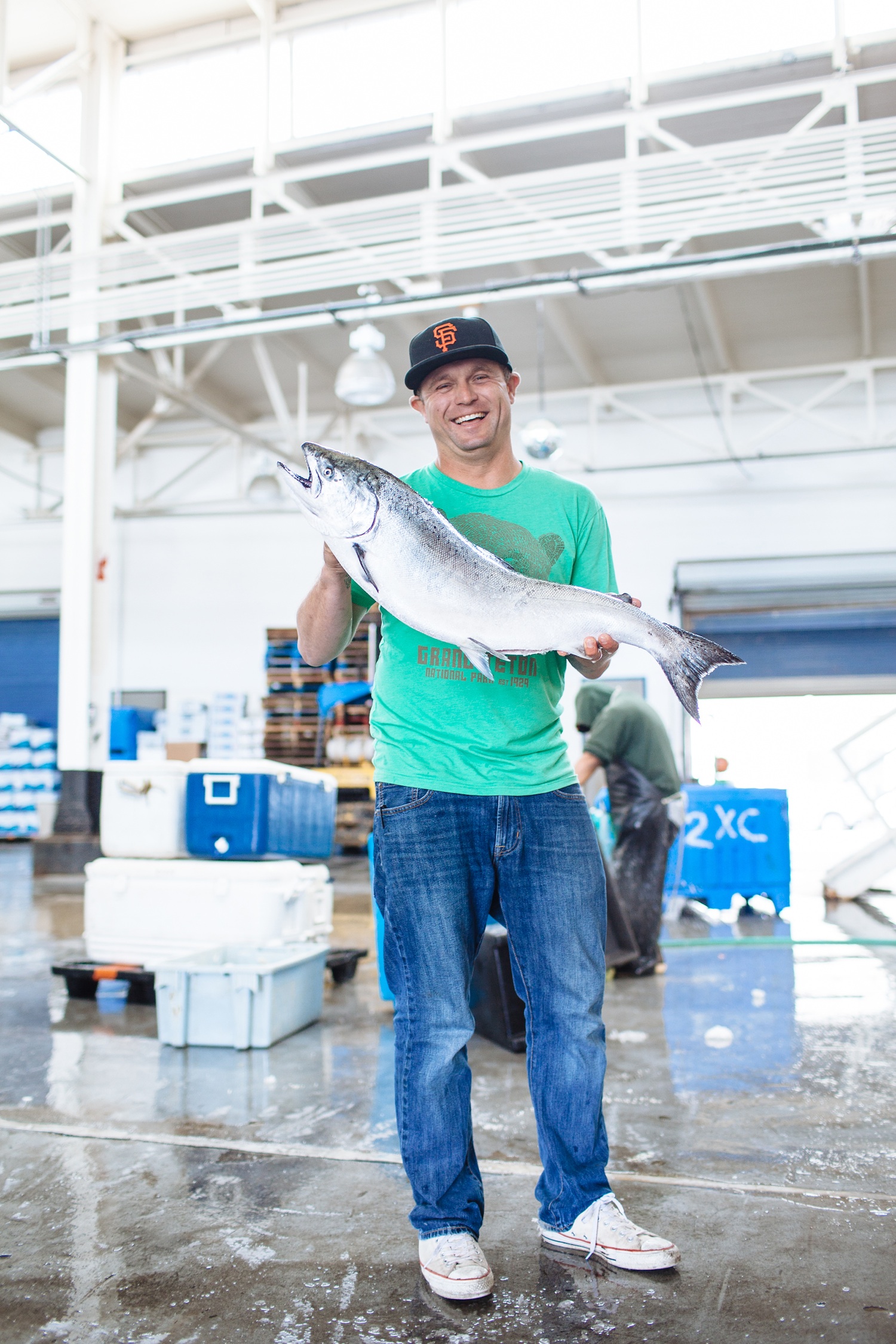 But now, in a quest to change what—and the way—Americans eat, this food entrepreneur is stepping beyond the sea. On a hillside above Bodega Bay, Foss and several business partners are preparing to launch a shellfish farm that will grow oysters, scallops, abalone, and several forms of algae in landlocked tanks.
The facility, which was developed in the '80s as a Coho salmon farm, will provide shellfish for TwoXSea, which he owns with partner Kenny Belov. It will also produce kelp, a fast-growing superfood that has sustained humans for centuries and is experiencing a new vogue. The farm will also serve as a source of algae for yet another Foss endeavor—a fish farm in Lassen County where he and Belov are raising what they call "renewable trout." The fish are unique because of their diet, a vegetarian blend of algae, flaxseed, and nuts. A more distant goal is to use restaurant food waste and raise insects for the trout.
If Foss seems unfocused, he isn't, for his projects and plans share a common thread: "Everything we're doing is about closing loops," he explains.
That is, Foss is looking in all directions for ways to productively utilize surplus nutrition and energy and, ultimately, eliminate waste streams from global food production. Consider his trout. Their diet is rounded out with California-grown nuts rendered unmarketable because they're broken or disfigured and which would otherwise be discarded (he and Belov wish to keep the type of nut a secret for now). And at the Bodega Bay shellfish farm, the plan is to someday power the operation with tidal pumps and simultaneously generate electricity for the grid using turbines, water, and gravity. The creatures there would eat nothing but algae and kelp grown onsite, and the facility's environmental footprint would be essentially nil.
The launch of the Bodega Bay farm comes at a pivotal moment in the local seafood market. Out in the
Pt. Reyes National Seashore, Drake's Bay Oyster Farm, considered by many a model of sustainable, community-based aquaculture, has been shut down by the federal government, and with it has gone a major source of local oysters, which are grown in open water and filter-feed on naturally occurring algae and plankton. Oyster farming is generally considered a very clean type of farming.
"It kills me that, in a world where people need food, we're shutting down one of the best aquaculture farms around," says Foss, who is working on the shellfish farm with another partner, David Cooper, a clean technology and real estate consultant from San Francisco. Cooper swears the operation, which could go live later this year, will put Sonoma County on the map as a leader in aquaculture technology. The facility consists of six 55,000-gallon tanks, a 4.5 million-gallon pond and another swath of undeveloped acreage the size of a football field.
The farm will grow primarily oysters and purple-hinged rock scallops, a Pacific coast native. Most scallops, Cooper says, come from Asia from "unknown origins."
"In California, nobody has ever grown these animals in this way at this scale," Cooper says.
Foss, 50, and Belov, 38, might once have seemed unlikely candidates to invest in the aquaculture industry. They are both former commercial fishermen and have each rallied loudly against farmed salmon. The product, they say, is so cheap and ubiquitously available that it essentially wipes out public interest in saving wild salmon runs and the rivers they spawn in, like the Sacramento River, the source of most locally caught Chinook salmon. Salmon farming pollutes ocean waters, too, and in parts of Canada and Europe, wild salmon populations have declined due in part to the presence of salmon farming pens. 
We want to generate the missing link.

Bill Foss
Salmon farming also requires using fish to feed the salmon. In fact, several pounds of anchovies, menhaden, sardines, and other shoaling "bait fish" are needed to grow just one pound of farmed salmon, and among environmental groups, industrial fishmeal has become an issue of growing ecological concern. Every year, about 15 million tons of small fish are netted, ground into paste and fed to farm-raised fish, like salmon and tuna, according to a recent story in Mother Jones magazine. The industry is a net protein drain, producing just a fraction of the fish tonnage that it macerates into pulp.
But raising algae is a potentially low-cost, low-input endeavor that requires only clean water and tanks and could make fish farming a much more efficient industry. Currently, Foss and Belov's trout have a diet supplemented with algae grown in Kentucky and Hawaii, but they're hoping to tighten the reins on production and grow the material themselves in Bodega Bay.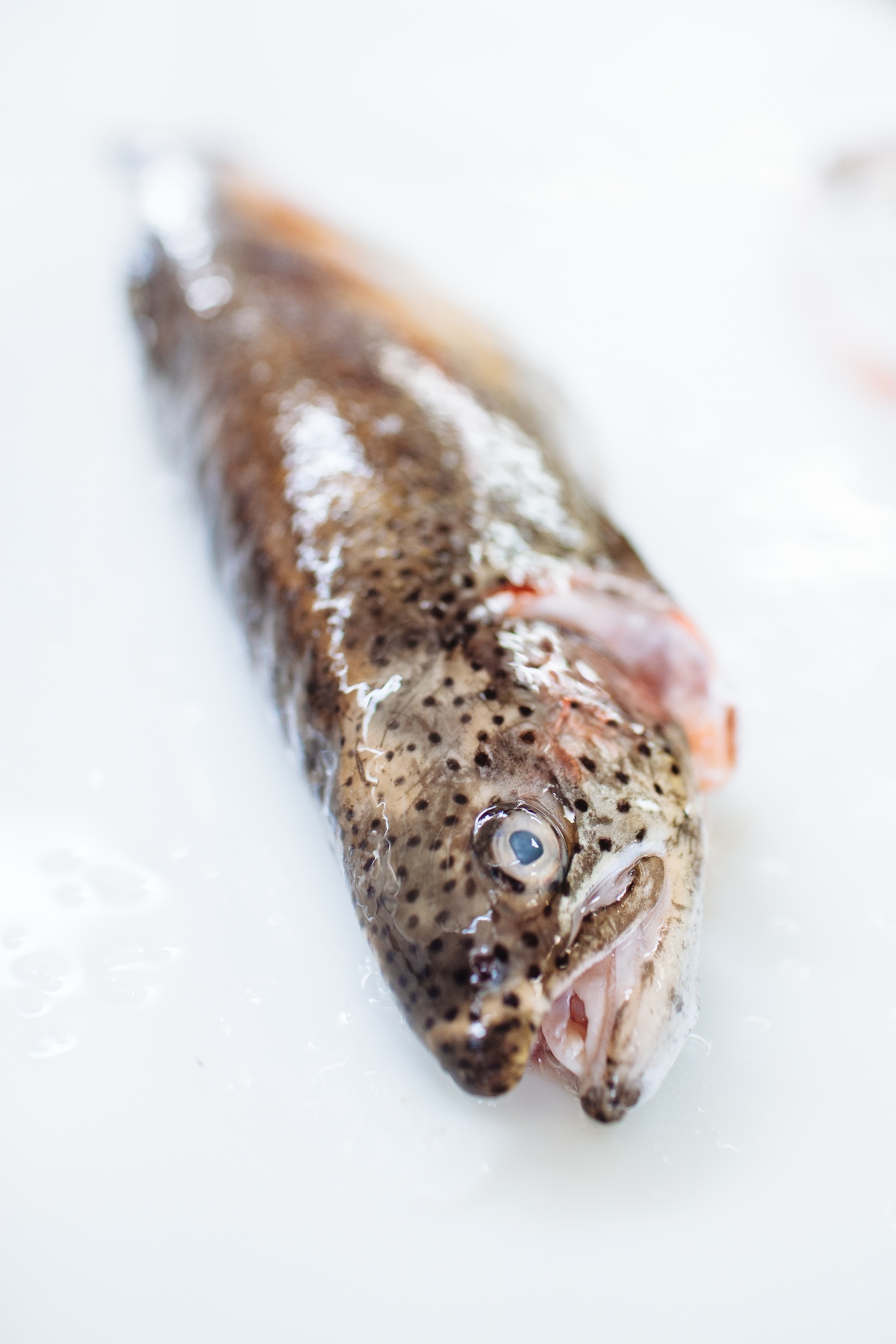 "We want to generate the missing link," Foss says.
Foss and Cooper are simultaneously mobilizing another venture at the historic 1927 Penngrove Hatchery, which will soon enter a new stage of life as a brewpub, retail shop, and tasting bar for all types of goodies. Taking a page from the tech industry, they're calling the concept a "food accelerator." With encouragement, training, and financial support, entrepreneurs will have use of the partner's resources to bring creative food ideas and products to life, test them against public scrutiny, and, eventually, enter them into the marketplace.
The first round of emerging businesses to occupy the site isn't yet finalized, but the partners think that it will probably comprise a brewer, a distiller, and a maker of fermented probiotic salad dressings and drinks. The plan is for this handful of artisans to live out a residency period of several months before moving into the local economy—hopefully as full-fledged successful enterprises—before a new crop of food artisans moves into the Hatchery.
On a recent sunny day, Foss, Cooper, Belov and several business colleagues met for lunch on the bayside dining deck behind Fish Restaurant. They ate wild salmon and their own farmed trout. The trout fillets were pink—colored from natural pigments in the algae they eat. Conversation drifted between the feasibility of growing scallops, how many years it takes to raise a market-sized abalone, and productive uses for leftover restaurant food scraps.
Each man cleaned his plate. It would have been a conspicuous oversight not to. One of their campaigns, in fact, is to reduce the food waste of restaurants; or, rather—make use of it. According to Cooper, about half the food that enters the average American restaurant is not consumed. It's discarded—mostly to landfills.
"After all the effort and energy in raising food, processing it and delivering it, you just throw it out?" Cooper says hotly. "It's a huge waste of energy and fuel, and we're trying to recycle that energy back into the system."
Already, a company called Enterra in British Columbia is developing the concept, raising fly larvae on the food waste from local restaurants. The insects are cooked and ground up into a protein mash that can be fed to fish and poultry. The idea came, in part, from anti-salmon farming environmentalist David Suzuki. Cooper and Foss say they hope to team up with Enterra and apply the system at a national or international scale.
Foss, immersed in projects for improving the way we feed ourselves, says he has been both encouraged and frustrated by members of the public and restaurants in the Bay Area. There's the Drake's Bay Oyster Farm loss, of course. And when he and Belov launched a campaign asking local restaurants to pledge to boycott farmed salmon several years ago, big names like the French Laundry and Chez Panisse did not join.
"I was really surprised and disappointed," Foss says. But it's a fair bet that he won't stay on this topic for long. There's too much need to change the way we produce and consume our food. He crumbles his napkin onto his plate and stands up. Foss has a lot to do.
Article Resources: